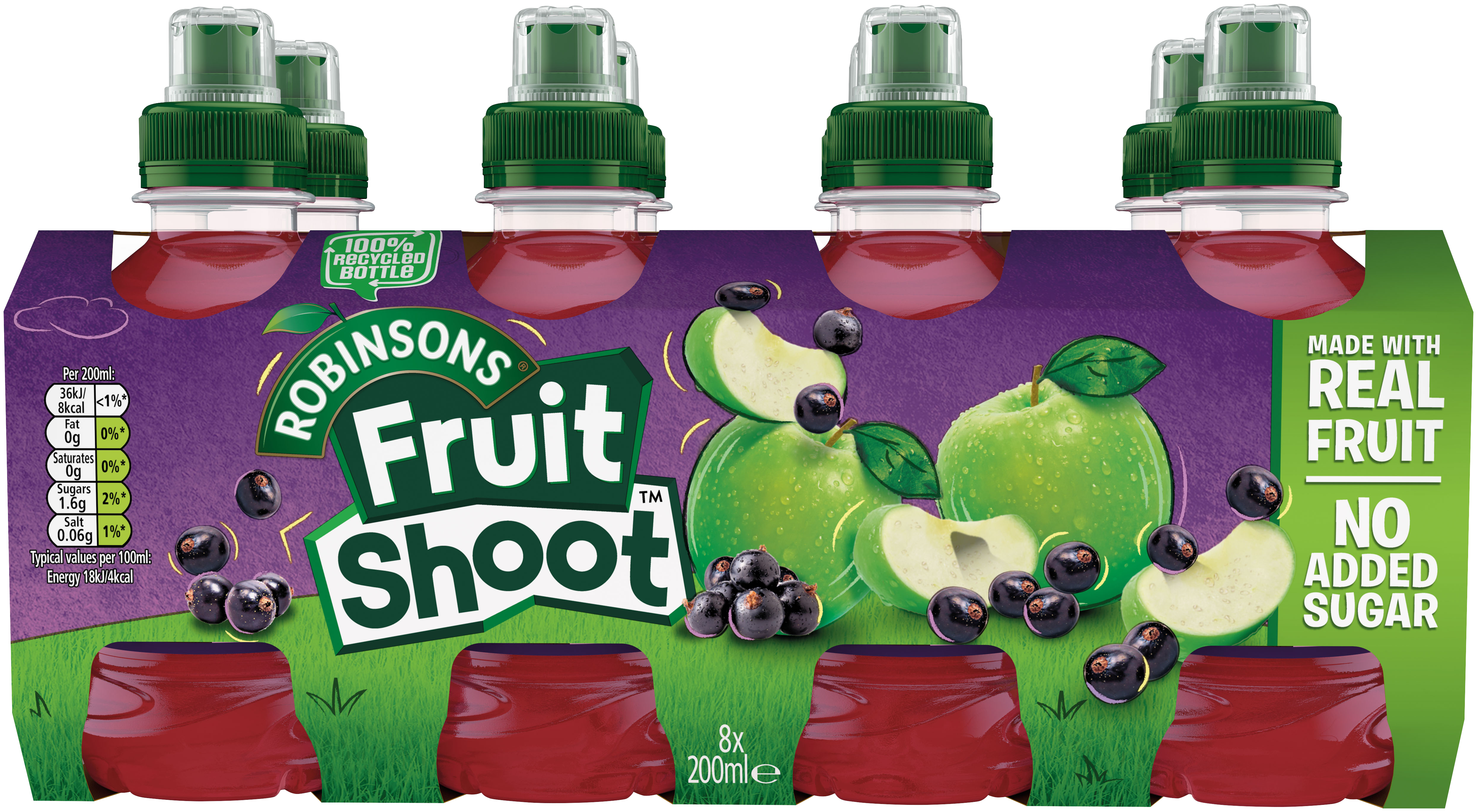 FRUIT Shoot singles and multipacks across its core range are moving to 100% recycled clear bottles as part of Britvic's ambition to make all its bottles sold and produced in Great Britain from 100% rPET by the end of 2022.
The move follows research from the firm which revealed that 95% of children believe that the environment needs protected, and 95% of parents hold brands responsible for addressing sustainability concerns.
Ben Parker, home commercial director at Britvic, commented, "This time last year, our sub-brand Fruit Shoot Hydro made the shift to 100% rPET bottles and we're proud to announce the next progression of our journey with all core bottles following suit. The kids' drinks category is performing extremely well with double digit growth (22.3%).
"It is therefore an optimal time for us to bring Fruit Shoot to the forefront on shelves and in chillers, with updated bottles, packaging and a reformulated liquid. With the transition occurring across singles and multipacks, parents will have peace of mind, both in terms of sustainability and health, when picking up Fruit Shoot for their kids to drink at home."
Further to the sustainability changes, the new packaging also includes a design update. Each bottle features hand drawn elements, which Britvic said comes as it looks to make the product more 'eye-catching' on shelves.