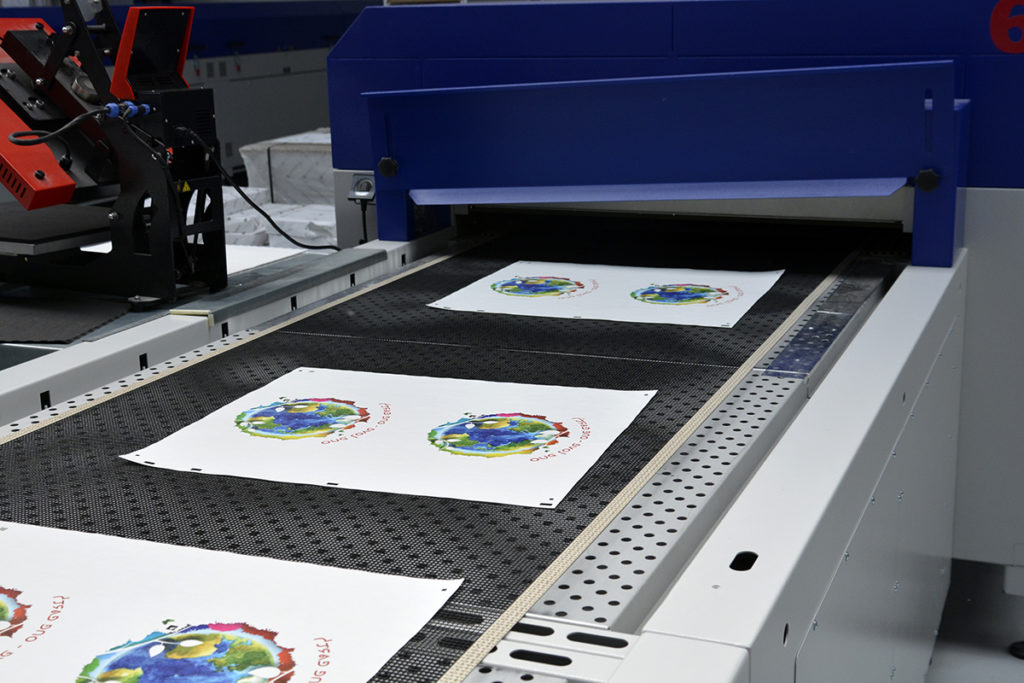 ARJOWIGGINS has announced that production of its DIGIPEEL transfer paper will recommence at the manufacturer's mill in Stoneywood, near Aberdeen, after the business moved manufacturing capabilities across from France.
The two-sided 107g/m2 transfer paper is described as offering a 'sustainable alternative' to plastic film. The product is designed for use on all types of textiles, including fashion, sportswear, workwear and swimwear.
It is suitable for cold peel transfers and compatible with laser colour printing and screen printing, with water-based or plastisol backing. Arjowiggins explained that an adhesive layer or powder can also be added after screen printing.
Jean-Marie Baumlin, R&D product development manager at Arjowiggins, said, "Currently, the global textile transfer market is made of 70% plastic and just 30% paper transfers. As a leader in developing environmental initiatives to help transform paper making for the better, we're pleased to be able to continue production of DIGIPEEL, as a sustainable alternative to plastic film, with the same exceptional qualities as before.
"Our transfer papers are produced from selected wood fibres to offer best in class dimensional stability. It is this stability that makes them sustainable alternatives to plastic films. DIGIPEEL ensures optimal reproduction of the colours to create a high-definition finish while ensuring high washing and stretching resistance.
"Furthermore, it's an incredibly cost-effective solution, particularly when compared to offset printing, as there isn't a requirement to manufacture plates, and wastage and downtime can be reduced, or even eliminated."