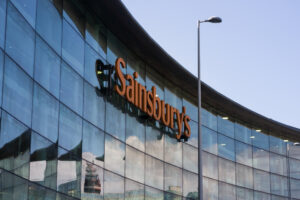 SAINSBURY'S has labelled its own-brand coffee pods as recyclable, after discovering that waste management firms have the facilities to recycle the item.
The supermarket said that it's a 'popular misconception' that aluminium coffee pods cannot be recycled at home, with it being 'widely believed' that they are too small to be captured for recycling when items are being sorted.
However, to help educate consumers, Sainsbury's has teamed up with coffee pod manufacturer, Dualit, and On-Pack Recycling Label Ltd (OPRL Ltd) to label their own-brand pods.
The label will make clear the importance of emptying the pod and rinsing it prior to placing it in the recycling bin, thus allowing for the clean aluminium to be sorted and recycled.
Sainsbury's will also begin stocking the Dualit Ecopress from November. The device is described as an 'easy way' to ensure that coffee is separated and removed from the aluminium, making it easier to be recycled – however, the supermarket said that using a teaspoon to scrape the pod clean works too.
Claire Hughes, director of product and innovation at Sainsbury's, said, "We're always looking for new ways to help our customers live more sustainably at home, and key to that is making sure any changes are small and easy to implement.
"That's why we decided to challenge the notion that aluminium coffee pods can't be recycled and with consumers more concerned about the planet than ever before, it felt like a natural place to look.
"Whilst we might be the first retailer to label our own brand coffee pods as recyclable, it's important to understand that many aluminium pods are in fact recyclable. We hope others follow suit and change their packaging to raise awareness and encourage recycling."