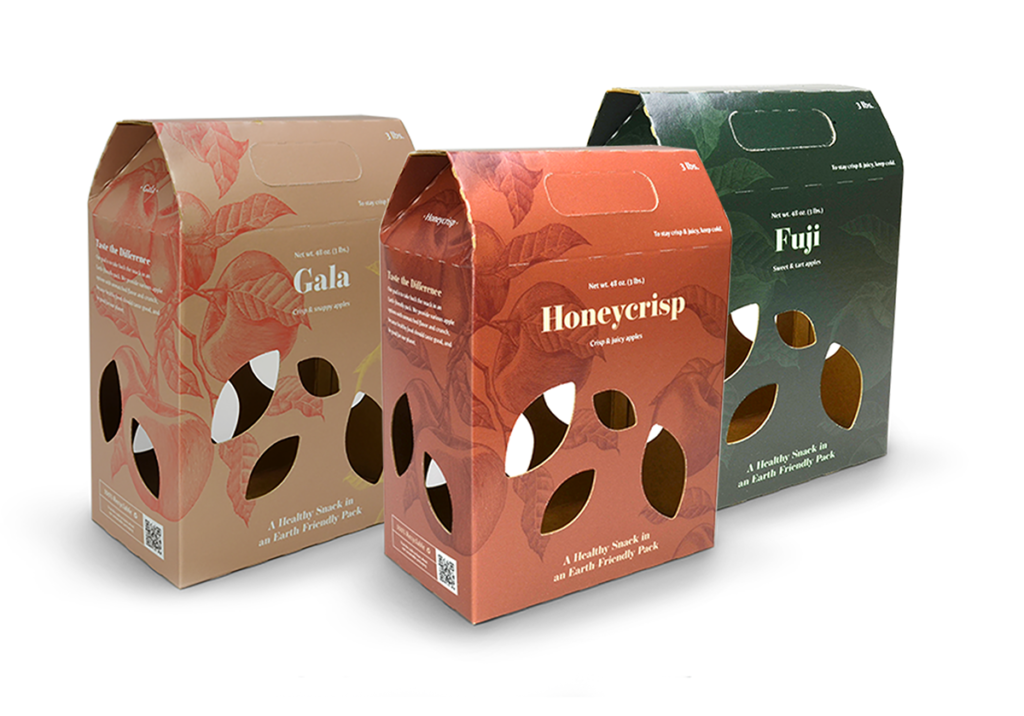 GRAPHIC Packaging International has revealed its ProducePack range is helping to preserve fruit for apple distributor BelleHarvest.
The paperboard range of packaging designed for fresh produce was launched earlier this year and introduced for BelleHarvest's three most popular apple varieties: Fuji, Honeycrisp and Gala.
Boasting an upright structure to protect the apples, ProducePack is described as a 100% recyclable packaging solution.
Angela Sommers, marketing director at BelleHarvest, said, "We care greatly about our effect on the environment, so we are excited to lead the way in evolving our packaging in the apple category and respond to consumer demands for a paper-based alternative to plastic.
"We are therefore delighted to report that ProducePack has led to a greater than 15% reduction in apple defects while stored in refrigeration, keeping our fruit in the best condition for longer. The packaging material and fruit held up exceptionally well in transit and refrigeration, reducing the possibility of shrinkage and packaging waste. This is an excellent achievement in such a short space of time."
BelleHarvest's apple packaging recently scooped one of four wins for Graphic Packaging in the Institute of Packaging Professionals' AmeriStar Awards 2021, triumphing in the fresh produce category.
Jackie D'Ambrosio, senior manager, new product development – omnichannel at Graphic Packaging, added, "We are extremely pleased that our innovative range is producing such impressive results for BelleHarvest. This underscores ProducePack's viability as a commercial solution for customers who want to make a positive contribution to the environment while meeting growing demand from consumers for a sustainable, fiber-based alternative to plastic."