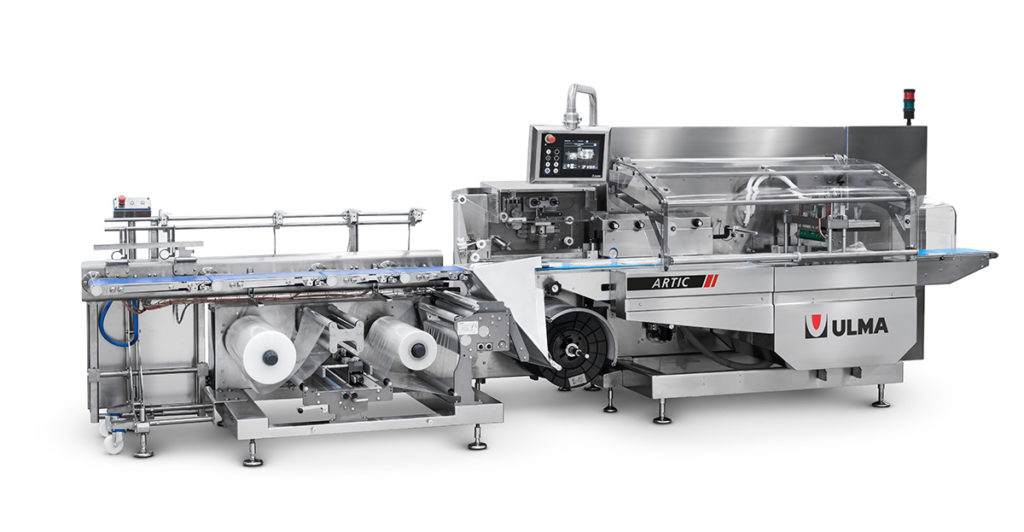 ULMA Packaging has developed a new side-sealing version of the company's original ARTIC side seal flow wrapper, designed to help cheese suppliers provide sustainable products with longer shelf life.
Specifically developed for cheese portions, ULMA explained that the ARTIC SS C provides a hermetically sealed pack by using a design that eliminates the usual lengthwise and crosswise seals used on most flow pack machines. Instead, it uses a longitudal side-sealing system featuring a long dwell sealing head to provide a narrow seal along the cheese's rind. This is said to reduce excess film and leakage risk, while improving aesthetic appearance.
Ed Williams, sales director at ULMA Packaging UK, said, "It is absolutely vital cheese suppliers can package their products to be airtight, sustainable and attractive on the shelf, as these are key factors driving consumer purchasing behaviour. With that in mind, we have designed the new ARTIC SS C model to provide visually appealing packaging.
"For example, by eliminating the lengthwise and crosswise seals, the cheese can be sealed along the rind, so pack space is freed up for as many labels as necessary to cover perforations, or highlight easy openings or promotions. Consequently, because of this innovation, these products can be made more eye-catching while also benefitting from an even more secure seal."
The ARTIC model comes with a forming mould that adapts to the size of each cheese portion. As part of the sealing process, wrapped products are passed through a hot air shrink tunnel, which ULMA said gives the packaged cheese an 'exceptional' final look. The solution can also be automated to transfer the product from the cutting line to inside the film's tube.