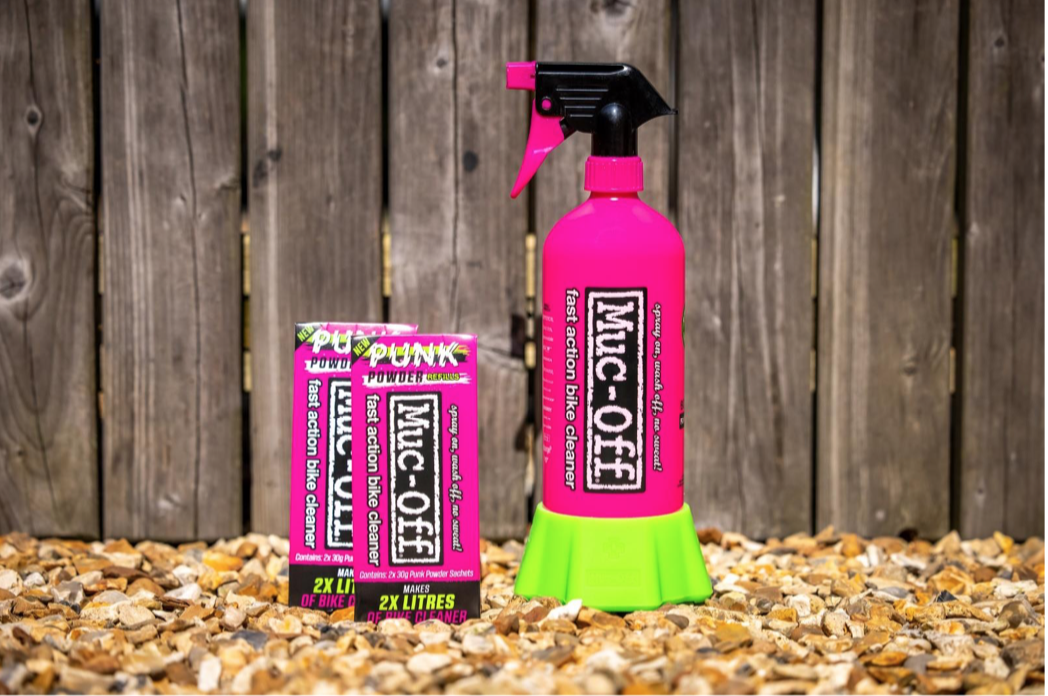 BIKE care firm, Muc-Off, has unveiled what it says is the world's first plastic-free bicycle cleaner.
The Punk Powder product is made up of two 30 gram compostable sachets, which can be made into one litre of cleaner each when added to water. The firm said that this has resulted in 92% less packaging being used than the equivalent two litres of regular bike cleaner.
It added that creating the product was a 'huge task' due to the difficulty in ensuring it had the cleaning power required, whilst also being biodegradable and 75% of ingredients being plant-based.
Consumers can use their old bike cleaner bottles to mix the solution, or purchase their new Bottle for Life which utilises 'ultra-long-lasting' aluminium and features a silicone base for protection and stability.
The launch of the Punk Powder comes in line with Muc-Off's commitment to save 200 tonnes of plastic by 2030. The firm said that the new product will play a 'key role' in achieving the target – with it anticipated to save more than 61 tonnes of plastic per year.
Alex Trimnell, CEO of Muc-Off, commented, "This has been a real passion project for us as we continue our mission to reduce single-use plastic. Punk Powder embodies everything Muc-Off stands for, a marriage of high performance and sustainability. It had to be just as good as our other bike cleaners, but in a more environmentally focused and convenient format.
"The team have done an epic job producing something truly game-changing and totally plastic-free. We can't wait to get more riders shredding then cleaning their bikes with Punk Powder – it'll help us all do our bit for Mother Nature!"