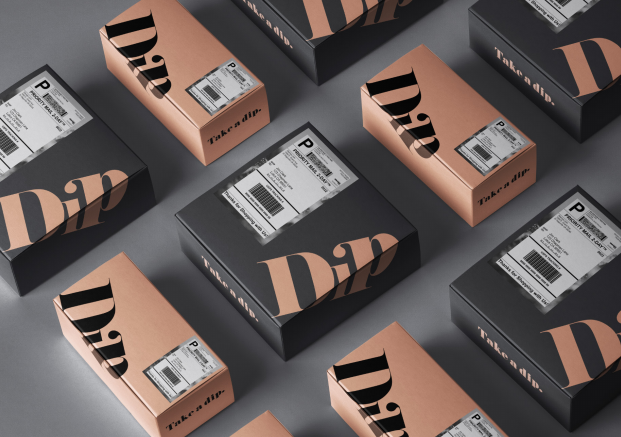 ANTALIS, together with Brief Cases, has announced the winners of the 'Smart Luxury Packaging – Cosmetics Brief' competition in collaboration with Norwich University of the Arts, aimed at supporting packaging designers of the future.
The competition tasked students with addressing the changing landscape of retail stores. With the rise in e-commerce shopping, Antalis said it has never been more important for brand owners to recognise the prominence of luxury packaging and the possibilities of digital print in creating solutions that engage consumers online.
Students had to design packaging for a fictitious high-end start-up company, which would enhance the unboxing experience for consumers taking delivery of cosmetic packaged goods at home.
First place went to "Dip" by Lily Tye, a graphic design student at the university. Inspired by her mum, who became a keen swimmer after suffering a back injury, Lily aimed to create a sustainable, luxurious, pool-friendly product that felt fresh and unique. She found a new, sustainable plastic made from fish scales, which she used for the bottled cosmetic products. She also specified the use of Performa Light graphical board for her packaging due to its high yield, great performance and premium brand perception, as well as its carbon neutral production. As part of the winning prize, the packaging will be produced for exhibition by Antalis, at the forthcoming Packaging Innovations event in London.
Josh Smith and Niamh Sparrow finished in joint second place. "Slicks" by Josh Smith is a premium male hair product range around the theme of Formula 1, while "TYR" by Niamh Sparrow is a Viking-themed range of beard products. Third place went to concepts "That Guy" and "Heyday", by students Reece Cornwall and Tiarnie Stammers respectively.
Veronica Heaven, founder of Brief Cases, said, "Support from industry is hugely important and it is wonderful to have leading player Antalis engaged in Brief Cases, a bridge between industry and education, working with us and encouraging next generation talent with this exciting and demanding packaging project. As judges, we had our work cut out for us because of the high calibre of entries, and it is thrilling to see where students have uncovered new opportunities and product categories for brand owners. Norwich University of the Arts and their students have done an amazing job and delivered superb results, despite the challenges of the pandemic."