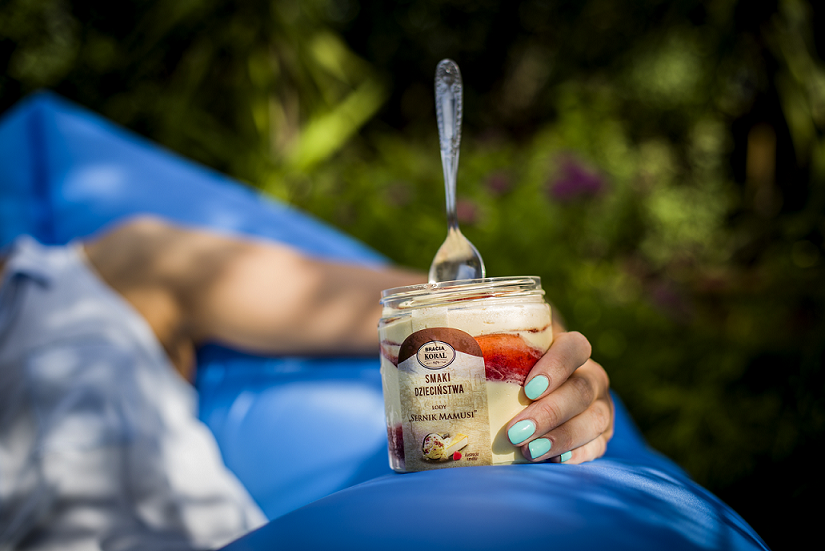 By Brian Lodge, design manager, Berry Global
PLASTICS have played an important role in the continuing development of food packaging, helping to deliver products safely, cost effectively and – an increasingly vital consideration today – sustainably. The material has the benefit of being extremely adaptable, from simple flow wraps to complex dispensing devices, using a variety of polymers with very different characteristics that mean solutions can be created to meet the precise characteristics and branding objectives of individual products.
The good news is that this design creativity is still able to thrive while responding to the needs of the much more environmentally conscious consumer. As in most other markets, therefore, the first requirement for any new pack design is to be sustainable.
Defining sustainable is itself something of a challenge as it means different things to different people, but there are basic steps that can be taken to ensure designs have as little impact on the environment as possible. At Berry Global, for example, we approach all projects with three simple aims – to use the minimum amount of material; to be fully recyclable; and to be as efficient as possible through the make-fill-retail chain. By doing this we meet the 'reduce' and 'recycle' requirements of circular economy principles.
As part of this, we are incorporating post-consumer recycled material into our packs. Currently for our CPI division, our target is at least 30%, but this is dependent on meeting relevant food contact regulations and the availability of suitable materials. Ongoing enhancements in the recycling of plastics will start to deliver greater quantities of high-quality recycled polyolefin plastics, which will provide opportunities to increase the amounts we use while still maintaining the required standards in hygiene and performance.
The third requirement of the circular economy, 'reuse', is more challenging. To create good reusable packaging, we need to cooperate with a range of different companies, not only the brand owner but also retailers, experts in reverse logistics and companies to clean and repurpose the empty packs. This is more likely to mean we develop new business models along with new packaging.
At the same time, plastics' inherent strength and durability make it the ideal material for refillable containers. Packs can also be developed with removable inner sections, where consumers retain the outer container and buy replacement inners.
Another option is to create a useful second life for a pack when it has finished its primary purpose. In recent years, a number of customers have taken our larger size packs and actively marketed them as long-term storage solutions once the product has been consumed.
One of the most important aspects of sustainable design, particularly regarding the incorporation of PCR, is that the finished pack still delivers in terms of functionality, convenience and on-shelf appeal. This is especially important to meet the current trend towards more user-centred design, something which has spread to physical product design from the computer and mobile device industries where UX (User Experience) design delivers higher customer satisfaction that leads to product loyalty.
For packaging, examples include improved designs with easy open and reclosing and where contents can be dispensed more easily or with better control, improved tamper evidence, and more accessibility to those with poorer sight or dexterity.
In sectors such as confectionery, which are very much about treats and indulgent products, there is often the requirement to create a luxury image or a feeling of anticipation and excitement. These can be achieved by combining eye-catching shapes with advanced decorating processes, colours, surface finishes and textures.
Another development, which is ideal for attracting the younger consumer, is the use of pixilated voxel art designs similar to those employed in computer games, and optical illusions used to entice and confuse.
A contrasting trend, and one that reflects many consumers move towards healthier foods, is a requirement for packaging that looks more natural. For example, a customer recently asked whether the shape of their new pack could be varied in any way, as minor distortions and differences would make it appear 'handmade'. This was a fairly extreme request, but solutions we have developed involve a simplification in shape, features and graphics, very often using single colours or monochrome. The thinking here is that these simple and less complex shapes and decoration help to convey a more ethical image.
As part of this, there is also demand for packs to look more traditional, one example being the current popularity for 'retro' sweets. This has led to the creation of simpler geometric forms similar to older style packs, combined with graphics that mimic vintage designs and incorporate illustrations and typefaces that evoke different styles from Victorian through to Art Nouveau, Art Deco and even 1950s and 1960s. Nostalgia remains a powerful selling tool!
For the fast-moving and competitive food market, plastic has the design flexibility to respond quickly to market trends and demands. Importantly it can match the innovation that manufacturers require with packaging solutions which are also resource efficient and offer a circular economy approach that maximises the benefits of this valuable material.