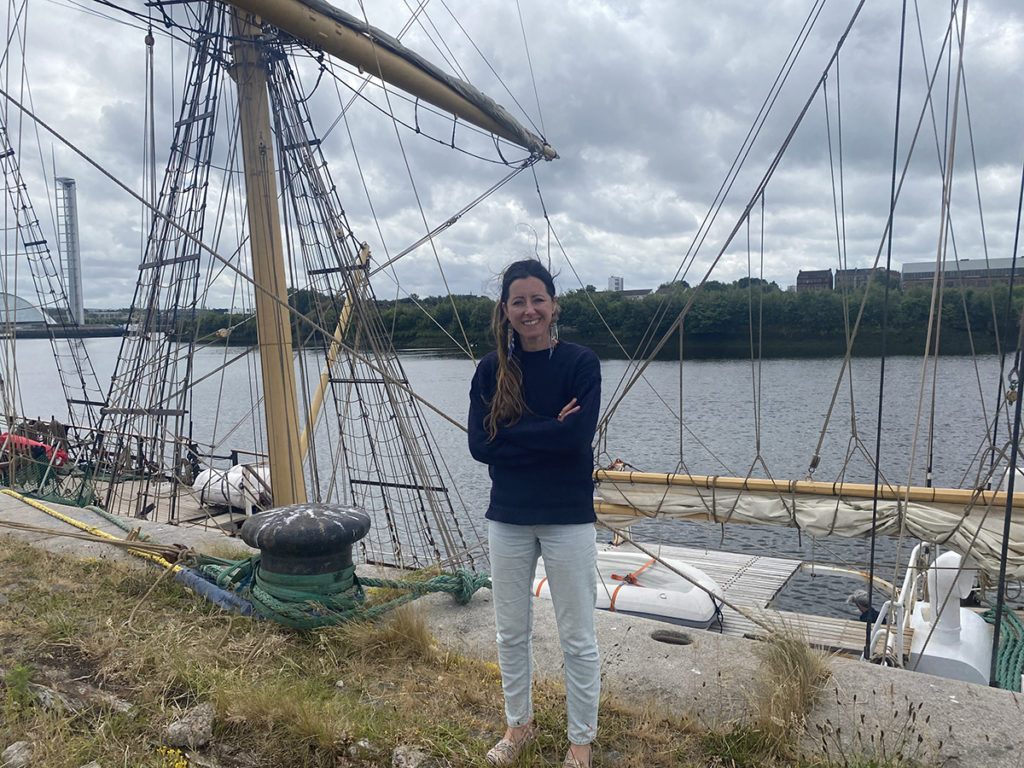 A first of its kind study on the level of plastic in British waters is hoping to further push government and retailers into adopting refill options.
The collaborative initiative, between environmental organisations City to Sea and Darwin200 running from May 16 until August 13, sees a team of scientists sail around the UK – from uninhabited islands to the busiest ports – to gain an understanding of just how much plastic exists in the ocean, the seabed and beaches.
To mark the recent World Refill Day, the Pelican of London – the ship being used on the project – docked in Glasgow between the city's Transport and Science Museums on the River Clyde. The sight attracted great interest, with the leader of the city's council present, alongside documentary makers and intrigued members of the public.
Natalie Fee, founder of City to Sea, told Packaging Scotland of the 'incredible urgency' in the project. Natalie founded the organisation in 2015 after becoming aware of the extent of plastic pollution through visits to the beach near her hometown of Bristol. The project has since won multiple awards and spearheaded a campaign last summer involving over 100 scientists to encourage retailers to put reusable options back on the menu – after Covid-19 brought about fears of transmission via items such as reusable coffee cups.
"The overall project aim of the collaboration between City to See and Darwin200 is to really connect our actions to our oceans and get a really good understanding of the state of plastic pollution in UK waters," she said. "We've been doing hundreds of beach surveys and the dive team have been doing surveys on the seabed. So, by the end of the 13 weeks, we'll have a really good idea of what the most commonly found items currently on UK beaches are, and we'll have some very good ways of communicating that.
"I think the ultimate aim is to be able to keep up the pressure on government and retailers that the kind of single-use plastics we're finding are still escaping into our eco-systems and more needs to be done."
Natalie said it was 'interesting' seeing the amount of plastic floating in the River Clyde. "The volume of plastic that we see on our beaches is still increasing," she said. "Despite there being amazing community beach cleaners, the amount of plastic escaping into our eco-systems is still rising each year and plastic production is set to double by 2030 and that's also going to result in plastic pollution doubling in our ocean.
"There is an incredible urgency around this, especially when we see that there are viable alternatives around refill and reuse that can eliminate a lot of the single-use packaging we see."