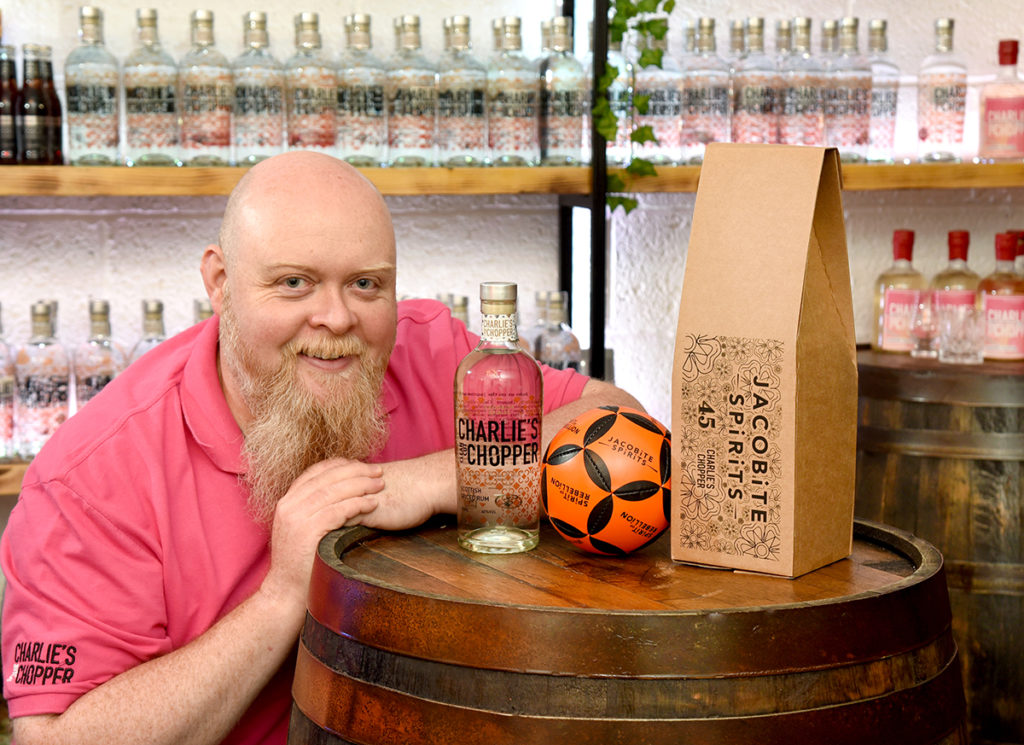 A group of friends who have travelled the world together – from America to Tartan Army football trips – have revealed ambitious plans of their rum becoming a house brand in bars across the country, with the packaging carefully designed to cater for the goal.
The Jacobite Spirits Company was founded two years ago by eight pals following a trip to New Orleans where they were introduced to the city's rum culture. The keen whisky drinkers were instantly hooked.
The purchase of two sheds – one for distilling and one for storing ingredients – was made once back on Scottish soil. Fast forward to 2021 and the firm has its own distillery and has linked up with global glass manufacturer, O-I, for its bottles.
"I think we made 250 bottles of it to start with…. Boom! Gone!" Jamie Smith, one of the firm's founders, told Packaging Scotland about the company's Charlie's Chopper Clean Cut rum.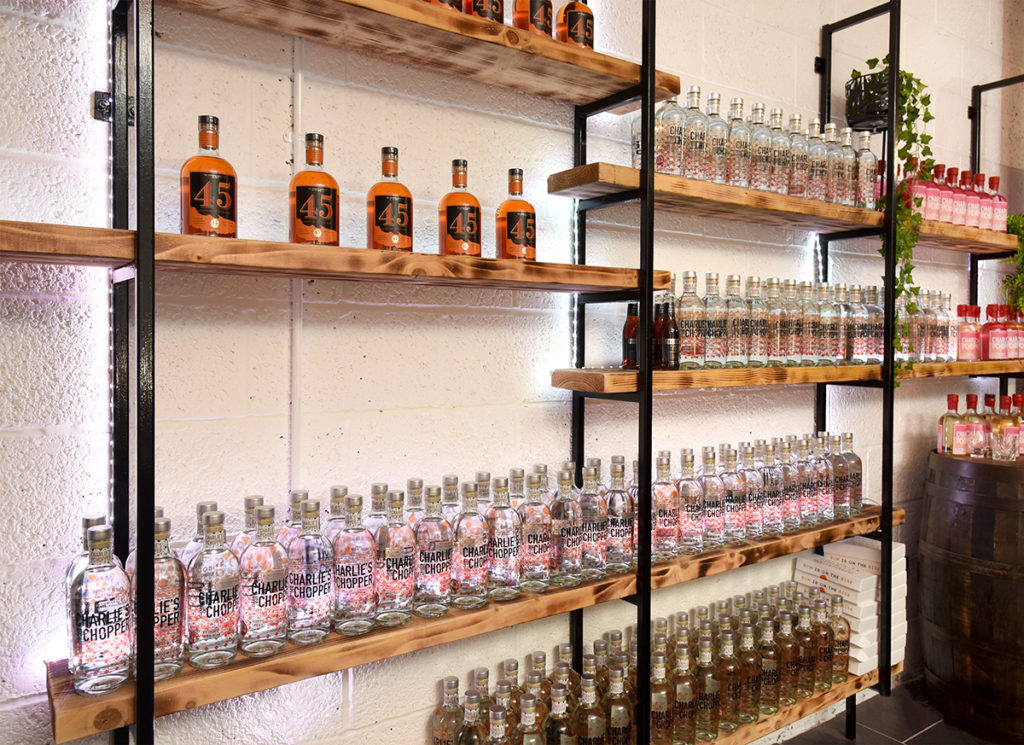 "Bars are going nuts for it. It fits that summer profile – it's completely clear, tastes amazing, it's brilliant in cocktails, and it's easy to mix."
At that time, the rum makers were still labelling and bottling the products themselves. However, the increasing growth of the company has prompted the collaboration with the Alloa operation of O-I for the Clean Cut tipple.
"One of the big things for us is sustainability – we're trying to limit our environmental impact as much as possible," Jamie said. "The guys at Alloa have been a great help. We're using their newly launched spirits bottle range, which is made from 33% recycled glass and uses 20% less glass overall – meaning it's lighter and more sustainable."
The Clean Cut bottle also utilises O-I's EXPRESSIONS technology, which allows for there to be no label on the glass – with printing instead being embossed. This not only adds to the sustainability credentials of the product, but allows for it to be pleasingly tactile – something Jamie said is key to their future endeavours.
"It's designed as a speed rail pour; if you go into a bar and ask for a rum and coke, we want the house brand to be Charlie's Chopper," he explained. "So, when those working at the bar reach for a bottle in the on trade, they know what they're grabbing, because it feels like Charlie's Chopper Clean Cut."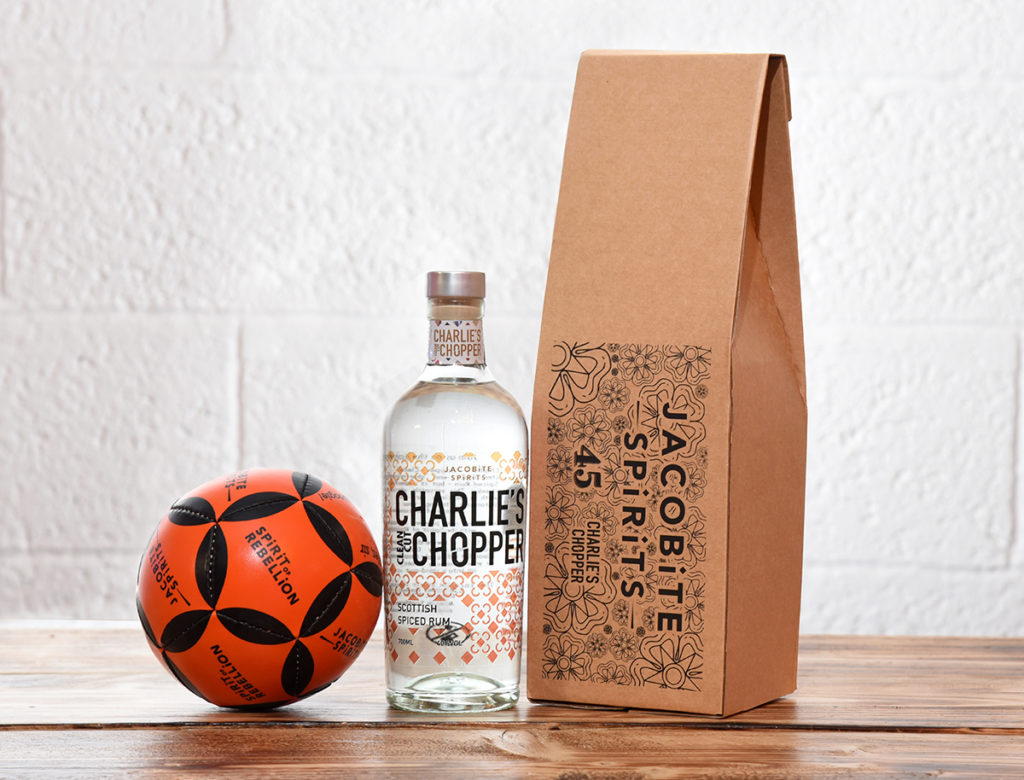 The name Charlie's Chopper is an ode to Bonnie Prince Charlie and his sword. "We're Jacobites by name, but not necessarily by ideology," Jamie said. "We're not Royalists; we're not mad for running around the Highlands in kilts; we just felt what it represented for us was a cause which was important to folk, but not necessarily something they were going to win – so we thought we'll be the underdogs and we'll go off and try it.
"One of the other things we say about the Jacobite journey, and it's really pertinent right now, because we've all travelled with the Tartan Army, we know that wherever you go you're Scottish – whenever we travel as a group of lads, we are Scottish," he added, "but you want that to be the best part of the experience, but also want to be mindful of the culture you go to. So, we'll drink what they're making and selling."
Currently, Jacobite Spirits' products aren't yet available in stores. They can be purchased online. However, Jamie said that the design was created with retail in mind for the near future. He describes O-I's input as 'huge', with them suggesting the clever use of four C's in a diamond shape – which represents the name of the product and also the Jacobite diamond. Further to this are references throughout to the silverwork of the Prince's sword, specifically the pattern on the weapon's hilt.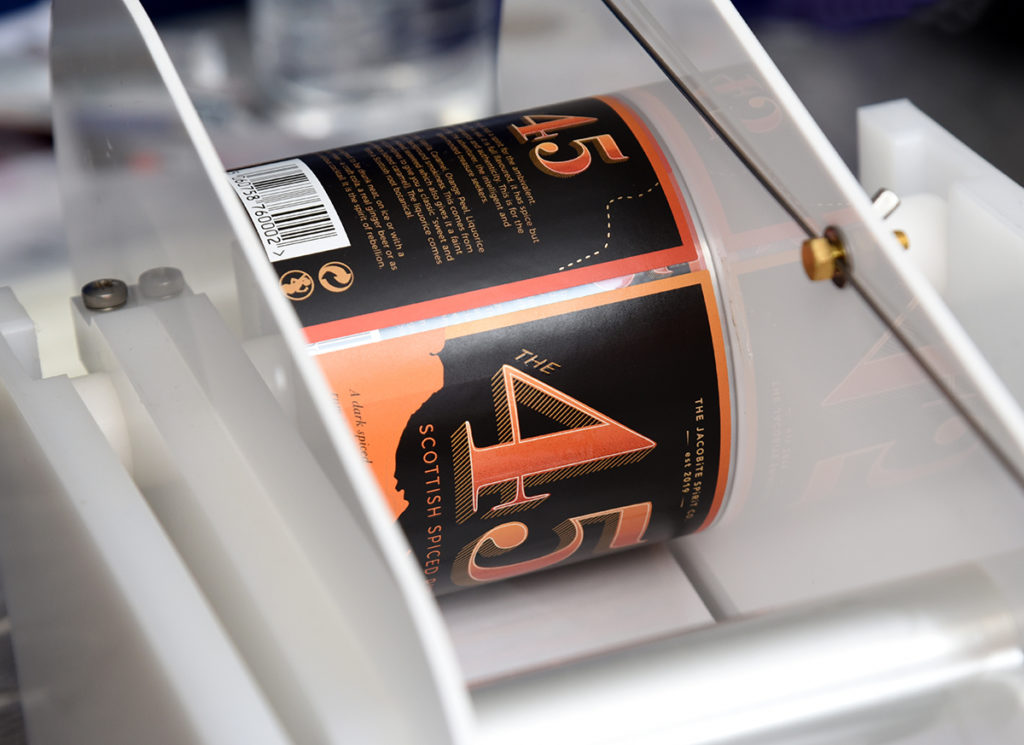 "When it came to this bottle, the turnaround time was huge – O-I are enormous, the biggest glass packaging manufacturer in the world and they're dealing with us, so it's like ant and elephant," Jamie said. "Their systems are so advanced that we had to kind of just hand ourselves over to them – it was like going on a rollercoaster."
Moving forward, Jamie revealed that the firm hopes it can contract its bottling, labelling and logistics out for its entire range, so they can reach a point where they are only responsible for the actual creation of the rum.