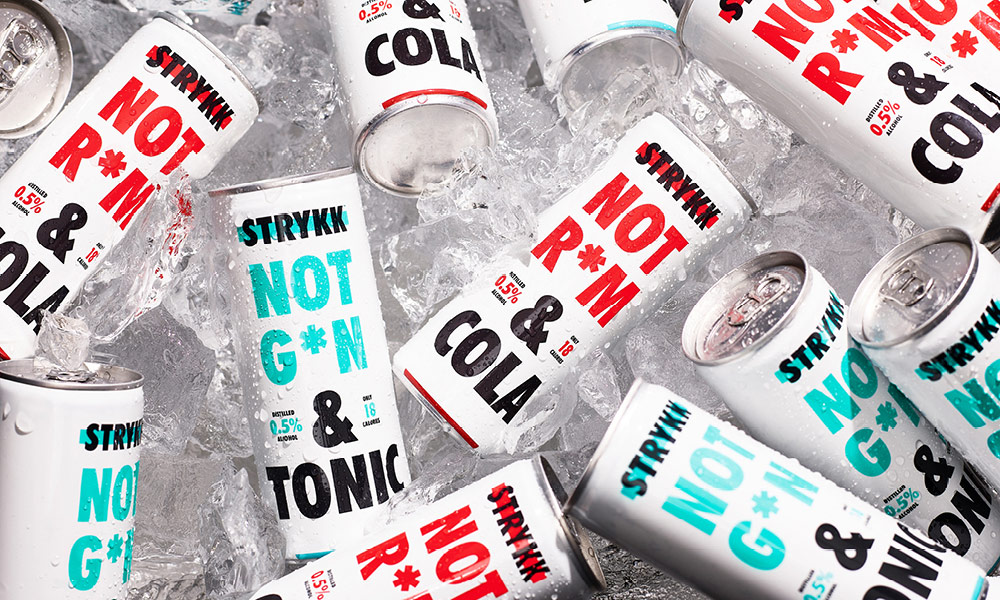 A London-based non-alcoholic spirits brand has launched its product in ready-to-drink cans.
STRYKK said that its beverage is the first non-alcoholic tipple to replicate the flavour and attitude of mainstream spirits.
The new ready to drink range has been launched following the success of its 70cl line, with its most popular flavours – NOT G*N & Tonic and NOT R*M & Coke – to be stocked by Amazon Prime and Ocado.
The drinks include no sugar, fat or carbs and no artificial flavouring – with STRYKK saying that they are fuelled with the 'unmissable' vibrant and exciting taste expected from a traditional boozy drink.
A STRYKK spokesperson said, "Whether you opt for over ice or straight from the can, the new STRYKK ready-to-drink cans provide an authentic drinking experience – offering all the spirit and none of the alcohol."