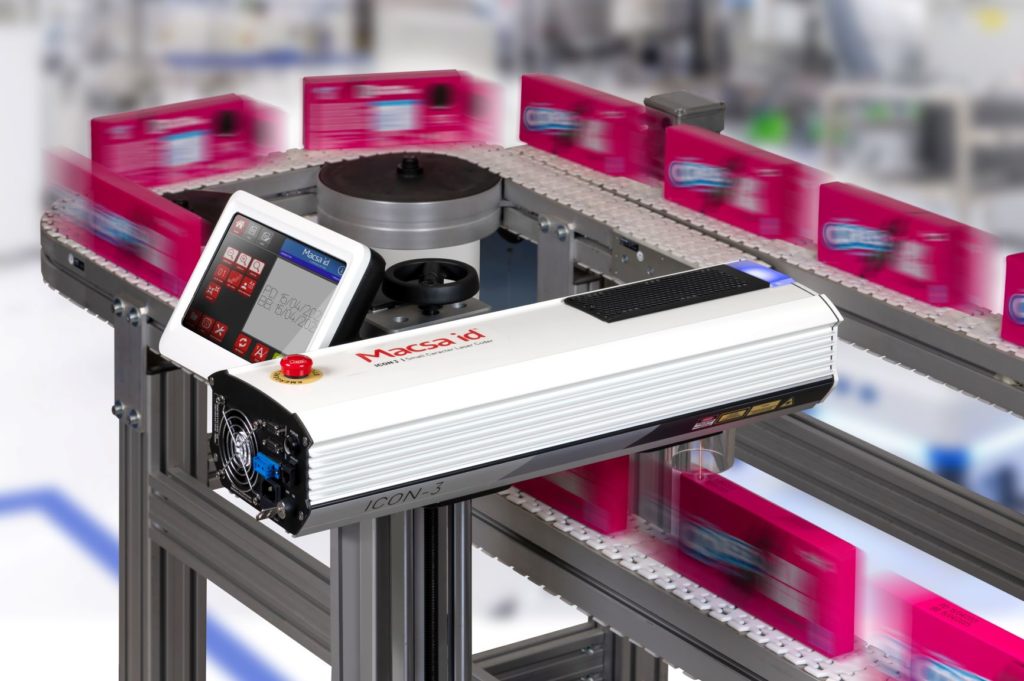 MACSA ID UK has announced the launch of the iCON 3 small character laser coder, which has been designed with the food, pharmaceutical, beverage, cosmetics and homecare markets in mind.
The system is described as 'more reliable and efficient than its predecessor' with enhancements designed to reduce carbon footprint whilst improving coding quality.
Macsa ID UK said the iCON 3 codes 'cleanly and permanently' on food packaging and is capable of marking water, wine, spirits and soft drink containers produced from PET or glass. The product also meets the standards of the pharmaceutical industry and will code labels, tubes and boxes.
Improvements include a new handheld terminal that is the operator's point of access to all the functionalities of the laser and to the information related to the production line.
The laser's new Wizard reduces set up time and the manufactuer said operators will be able to reduce configuration by almost 90%.
Because of its size and 'compact' design, Macsa ID UK explained the iCON 3 can be adapted for any production environment. The solution works with most substrates including labels, cardboard boxes, plastics, glass, wood and textiles.