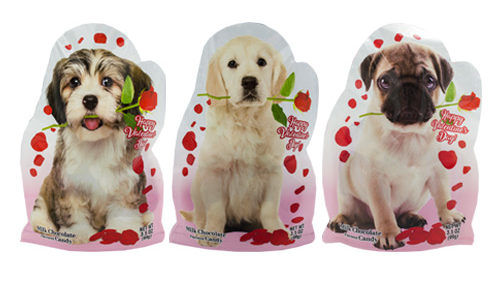 KM Packaging has announced the addition of pre-made stand-up shaped pouches to its product range.
The flexible packaging and lidding films supplier revealed it recently provided a US customer with pouches for confectionery products featuring thematic designs for Easter, Halloween and Christmas.
The pouches are also suitable for dried snacks and pet treats.
KM said key features include the fact they are pre-made, shaped and printed with heat sealable opening; boast clear windows or solid white finish; and are gusseted at the bottom, allowing the pouch to stand upright on retail display.
Graham Holding, KM Packaging's commercial director, said, "The pouches for confectionery and other foods enhance our product range. And our team's expertise makes certain that customers gain a cost-efficient solution, from sourcing to shipping. By broadening what we have to offer, the pouches help us to always provide our customers with the right packaging for their needs."