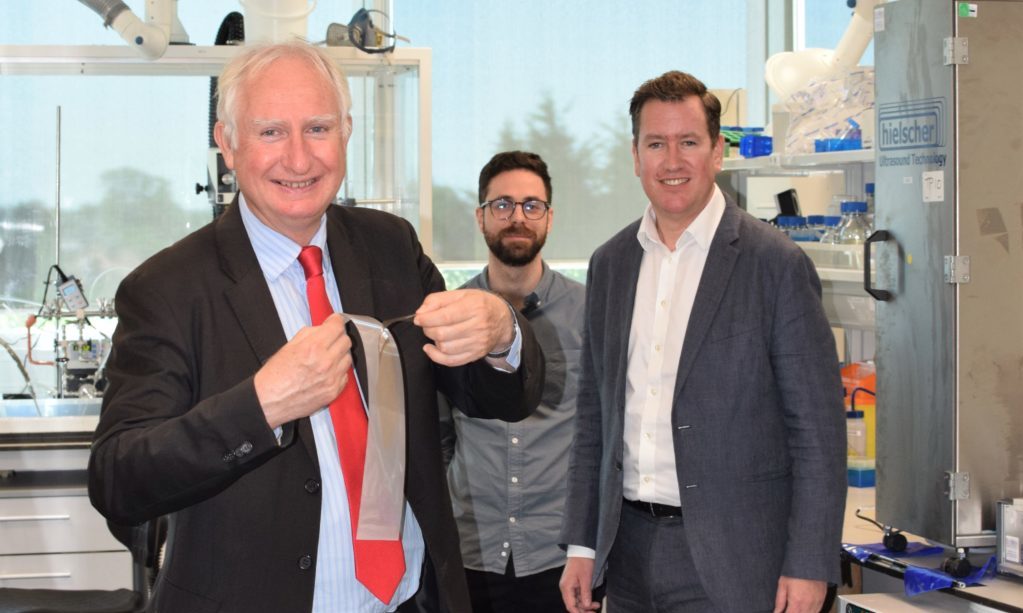 A Labour MP has hailed the University of Cambridge's innovation as it turns plant protein into the 'next generation of plastic'.
Through its Xampla spin out, the university has engineered what it says is the world's first natural alternative material developed for commercial use that can act like plastic but is made from plant proteins.
The material has similar property to synthetic plastics but will breakdown fully without harming the natural environment. It comes as a result of 15 years of research into the chemical properties of proteins, inspired by the natural strength of spiders' silk.
The university said that Xampla will be releasing its first products later this year in the form of natural microcapsules for home and personal care products. They will act as cargo carriers for assets such as fragrances allowing the slow release of desired properties.
During his visit to the Xampla lab, Daniel Zeichner MP, said, "It's plastic-free July and I know this has resonated with many in the community. We have seen world-changing science come out of Cambridge throughout history. It's terrific for the city to know that it is once again a part of such an incredible breakthrough, and one the planet is desperately calling for.
"I was fascinated to see the work being done by the scientists at Xampla and meet the team of inspirational minds. I speak for the city when I say we are all very excited for what's to come from the company in the coming months, years, and indeed decades. I welcome the very important work they are doing."
Simon Hombersley, CEO of Xampla, added, "The visit has come at a really exciting time for the business. After years of research and development we prepare to launch the first products to market. We were delighted to host Daniel Zeichner and his team and look forward to more visits as we progress through the Xampla journey."
Professor Tuomas Knowles, scientific adviser at the University of Cambridge, said, "Xampla's next generation technology is born out of Cambridge University. We strongly believe that the science has the opportunity to make a real difference to the planet as we urgently move to sustainable solutions to tackle to climate crisis."