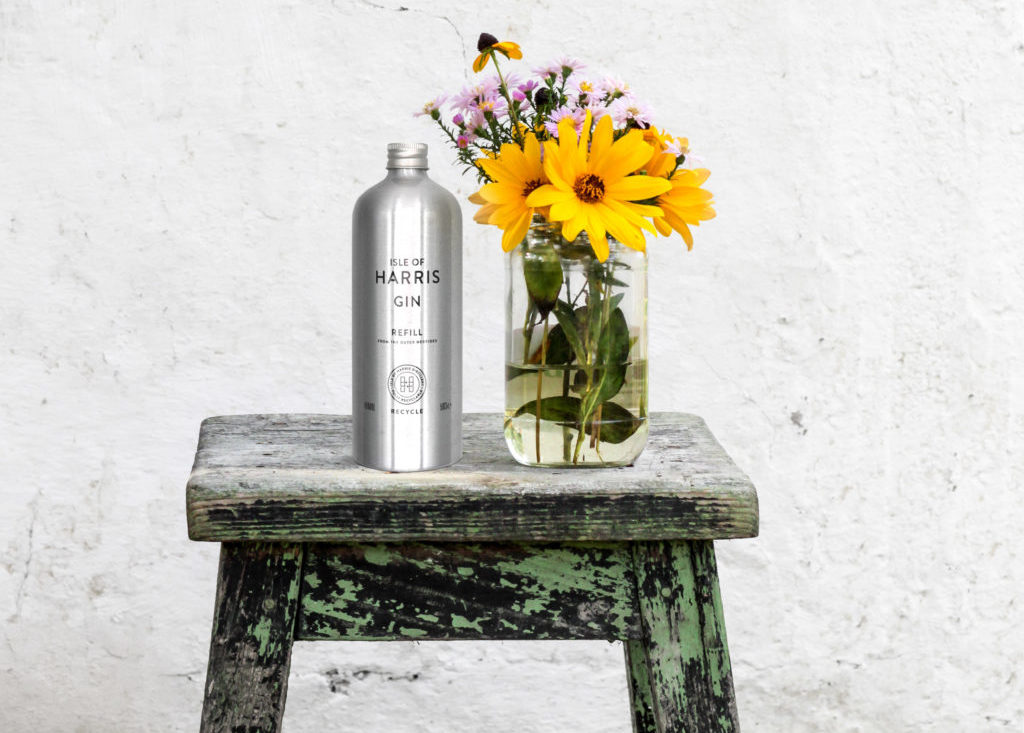 THE Isle of Harris Gin Distillery has launched a refill service to allow customers the option of reusing their award-winning gin bottle.
The initiative has seen the launch of a new 500ml aluminium refill bottle, which will be available via a yearly subscription service and will allow customers to refill their Isle of Harris Gin bottle when it's time to top-up.
The spirits maker explained that aluminium was chosen as the material for the bottle due to its recyclability. Further to this, tissue paper which is FSC-certified, acid-free, and printed with eco-friendly inks will be used to wrap the bottle – with it being delivered in a Jiffy Green bag, lined with cushioning paper fibres instead of plastic bubbles.

Simon Erlanger, managing director of the Isle of Harris Distillery, commented, "We've been looking for ways to reduce our carbon footprint without losing the pleasure of pouring from our lovely gin bottle. We learnt that aluminium can be the most recyclable of materials and so this new subscription service looks like a great solution."
The year long subscription will see a refill bottle be sent on the 20th of each month, alongside Isle of Harris photographic postcards and a monthly Harris Eco E-Newsletter sent to the customer's inbox.