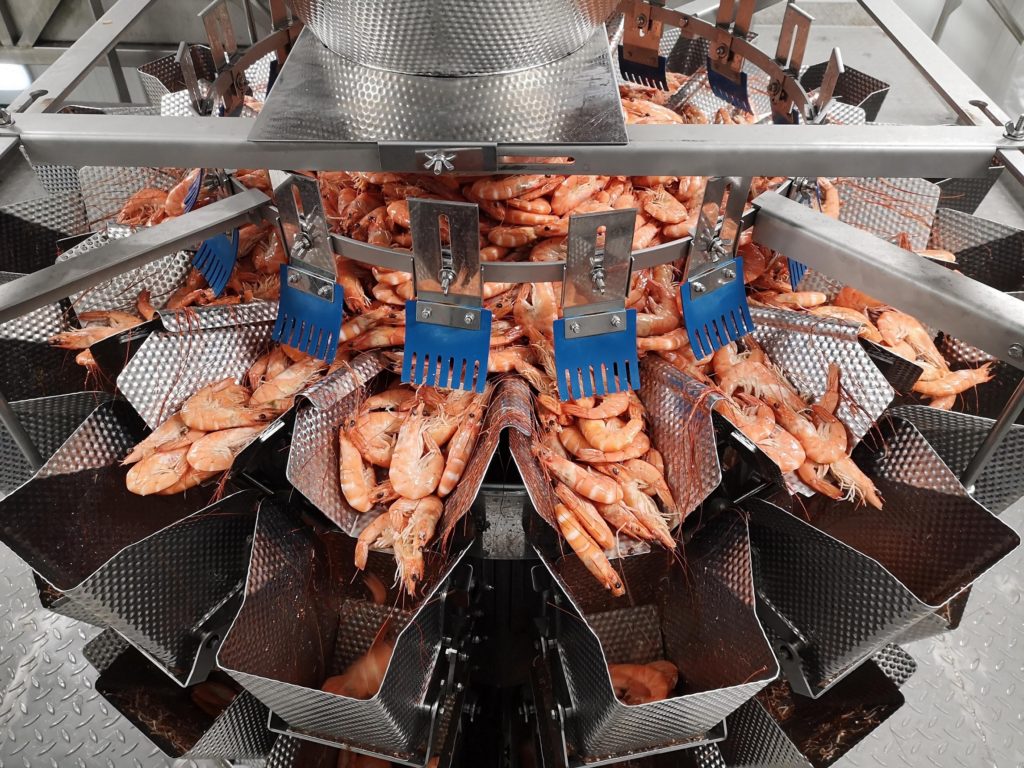 ISHIDA has revealed that an integrated weighing and tray sealing solution has allowed one of Spain's leading fish processors to double throughput on one of its most popular product lines.
The line at Gambastar, based in Burgos, comprises a 16-head Ishida CCW-RVE waterproof multihead weigher, QX-1100 automatic twin lane tray sealer and DACS-G checkweigher, which is weighing and packing fresh langoustines into different-sized trays.
By replacing its previous linear weigher with the multihead, Ishida said Gambastar has increased line speeds from around 35 to 70 packs per minute. The solution is also delivering 'excellent' accuracy – to within 2% of target weight on a typical 520g tray.
A benefit of the QX-1100 is the single tool required for the three different tray sizes from 200g to 1kg. This means changeovers can take place within minutes with the corresponding settings called up on the remote control unit.
Product is fed to the weigher by a vibratory conveyor. From the dispersion table at the top of the CCW-RVE, the langoustines are transferred to the pool and weigh hoppers. Ishida explained it takes a fraction of a second for the microprocessor to calculate the best combination of weigh hoppers to reach the target weight.
The QX-1100's intelligent control system includes auto-set features and servo-drives.