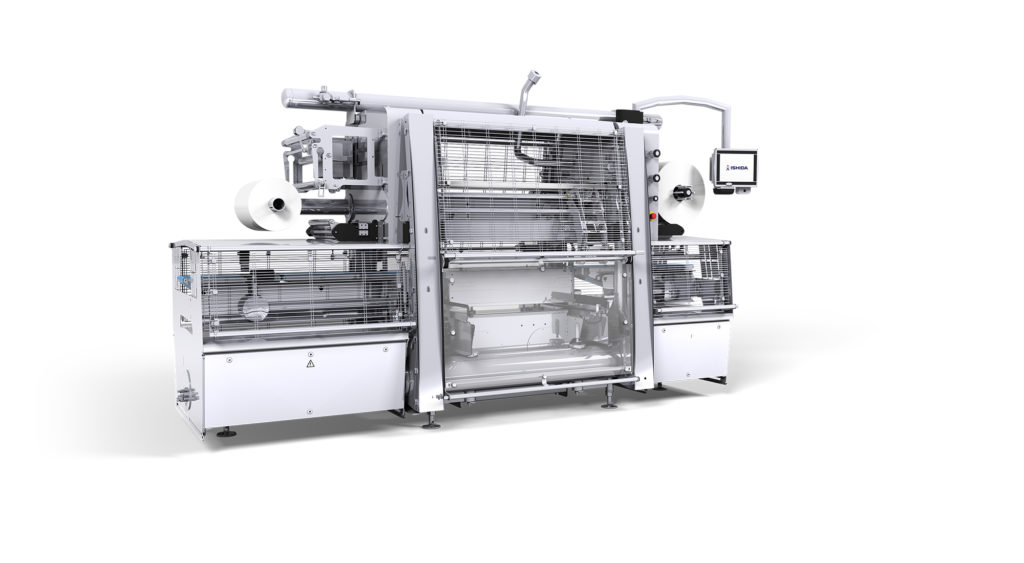 ISHIDA Europe has added to its range of QX Flex tray sealers with the launch of the QX-900 Flex.
The manufacturer revealed the machine operates at up to 15 cycles per minute with a maximum of seven impressions, delivering a top speed of 105 packs per minute.
The tray sealer is capable of both seal only and MAP (Modified Atmosphere Packaging) trays and can handle a variety of materials and formats, including trays made from recycled or renewable cardboard and mono plastics, and the latest skinpack and skin on board variants, Ishida added.
The machine's 'compact' footprint means it is described as 'ideal' as both a standalone machine or as part of a fully integrated packing line, with the control and timing of up to four filling systems and a denester all accessible through the Remote-Control Unit (RCU).
Other features include a film unwind arrangement which speeds up film roll changes, and a central fixing point for the RCU enables it to be viewed and operated from both sides of the machine.
The QX-900 retains the benefits of the Ishida Flex tray sealer range, including a ten-minute tool changeover. 99 individual product settings can be stored in the RCU, along with control of vacuum and gas levels for MAP trays.
Tooling can be specified to meet individual requirements, including both outside and inside film cut.
Options include gas mixing and gas analysing with an automatic cut-out should the wrong mix be detected, and Ishida's head redundancy feature enables an impression to be isolated if a problem occurs. This allows the machine to continue operating until a time when repairs can be undertaken.