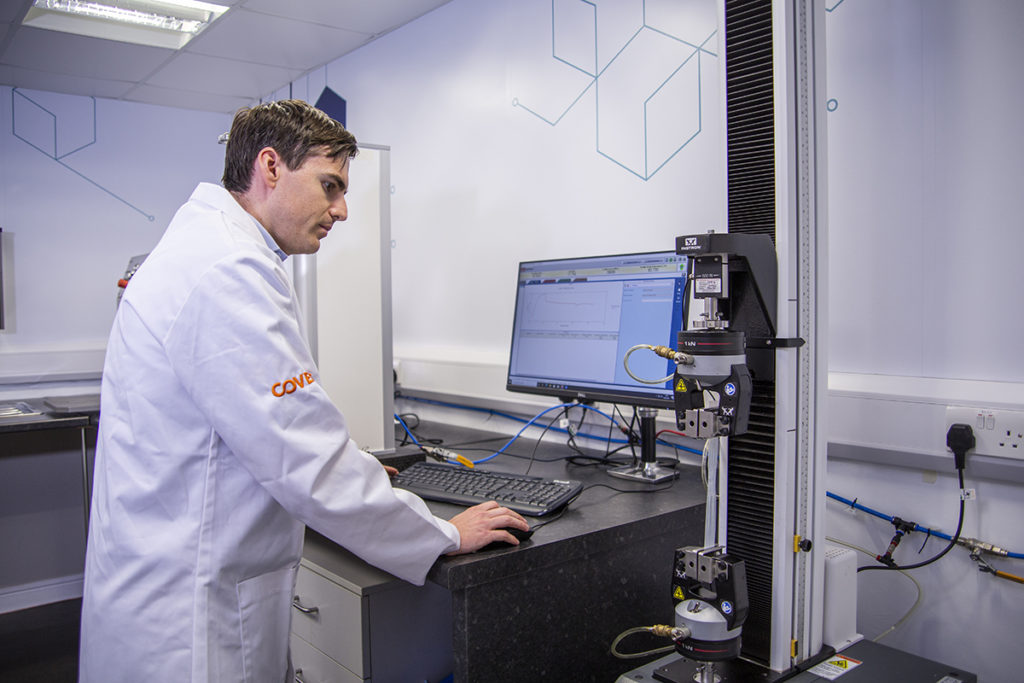 COVERIS has opened a new film science lab at its Winsford films facility in Cheshire.
The firm said the new hub will support the 'accelerated' research and development of solutions across the manufacturer's product range, including formulation and analysis of new recyclable polyethylene (PE) films for food and non-food applications.
Coveris added that the lab will target material reduction through the delivery of 'best-in-class, downgauged films' alongside the development of recyclable barrier and laminate replacements with 'advanced' functional performance up to 9-layers.
Services include multi-layer structural and performance engineering, downgauging, safety and migration testing and water vapour transmission rate (WVTR) and oxygen transmission rate (OTR) testing.
The facility will work alongside other R&D centres within Coveris, including the group's analytical support lab and testing facility in Austria. Having also recently launched a satellite test lab at its Louth site in Lincolnshire, the hub will support the material needs of the beverage films sector including shrink, heat and ink testing.
Mike Richardson, technical director of the Winsford site, said, "Having led the technical development of PE films for over 25 years, the new lab marks the next step in our journey to offering an even more sustainable solution – not only maximising the recyclability of our products, but also their recycled content.
"Food safety and operational assurance are paramount in the consideration of new materials, particularly recycled films, therefore having a dedicated scientific resource and test facility to mitigate risk and accelerate development enhances our existing capabilities and provides huge benefits for our customer base and the wider industry moving forward."