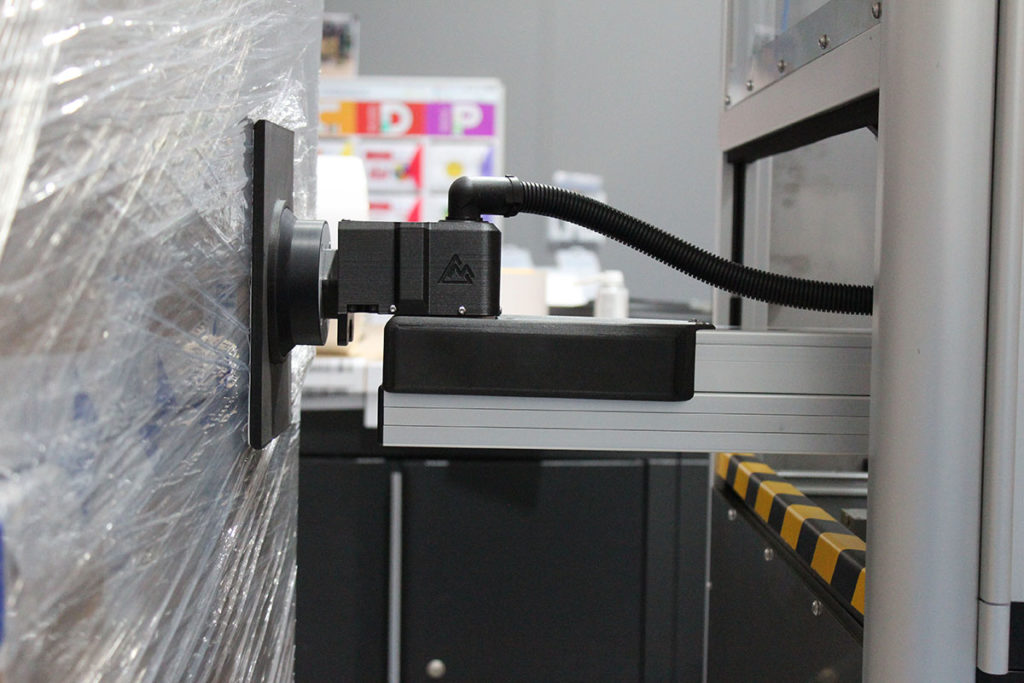 DIGITAL coding specialist Clearmark is launching the new ICE Vector pallet labelling system, described as a 'high performance, low maintenance' tertiary option that can be integrated with line and warehouse management systems.
Features include a climate controlled cabin to ensure consistent print quality, a long-reach cartesian-style arm to 'guarantee' GS1 specification label placement on all pallet configurations, a dual operator interface for continual working during ribbon/label reel changes, and an intelligent I/O system to communicate with today's highly automated warehouses.
Chris Simpson, Clearmark's technical MD, said, "We have been paving the way for entering the tertiary marketplace ever since we moved into secondary coding with our now flagship product, the ICE Vulcan, in 2014. Having spent the intervening years building our expertise in print & apply and honing our technology, we have developed a tertiary offering that is unmatched by anything else available on the market today."
The launch of ICE Vector is said to be timely due to warehouses 'accelerating' investment in intelligent automation to mitigate supply chain issues exacerbated by Brexit and the Covid-19 pandemic.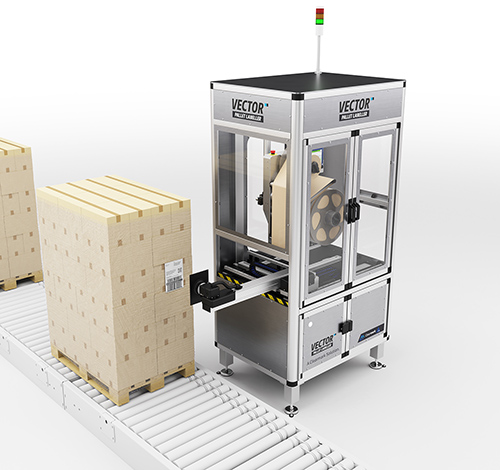 The ICE Vector is powered by the ICE Vulcan print engine. With a footprint of 1125mm x 875mm and operational speeds of up to 100 pallets an hour, Clearmark said it can perform up to four label applications per pallet, with two adjacent sides to conform to GS1 specifications for SSCC pallet labelling or three sides for customer-specific applications.
The product is designed as a fully enclosed system with a pneumatic guard protecting the print engine from dust and environmental conditions. Optimum conditions are maintained via a thermostatically controlled heater with the doors only opening at the point when the ICE Vector is ready to label.
"We found that customers wanted to buy their pallet labeller from the same company that supplied their case labeller and thermal transfer overprinter – mainly for commonality of parts and operation familiarity," Chris added. "It has long been our goal to offer coding solutions for all of these applications, but we had to be sure we could match the performance that Clearmark is known for in primary and secondary coding applications. With the ICE Vector, we believe we have achieved exactly that."