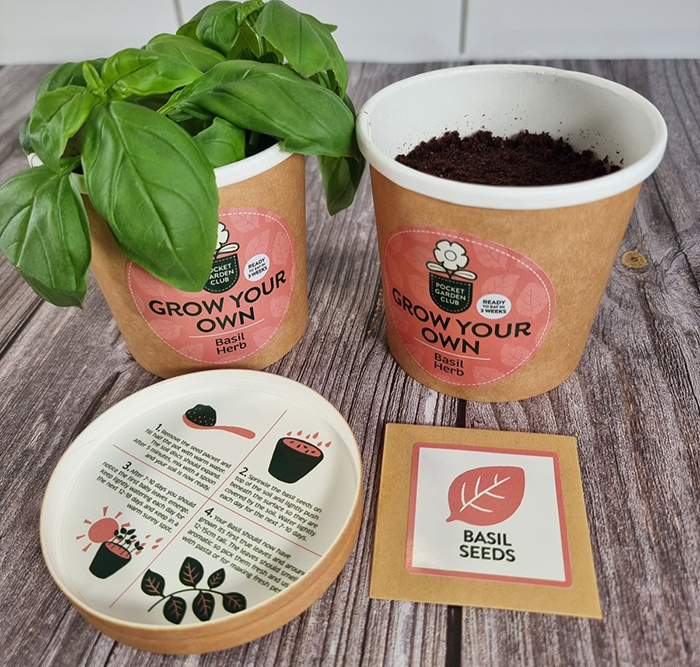 COLPAC has announced that its compostable Souper Pots are being used as a packaging solution for a new 'grow-your-own' vegetable pot brand.
The Pocket Garden Club was created during the initial Covid lockdown period to enable people to sow, grow and eat their own greens. The organisation's kits come with organic soil, non-GMO seeds, and guides for people to harvest naturally grown greens straight from their homes.
Sold via online marketplaces, the founders required a sustainable and simple packaging solution that would transport well. They opted for the Souper Pot range, which are described as light, compact, and easily transportable.
The Pocket Garden Club has selected the 350ml Souper Pot. The range comes in a number of different sizes, from 225ml to 900ml.
Sid Ali, founder of The Pocket Garden Club, said, "We chose to partner with Colpac as we were impressed with their eco credentials and range of compostable packaging. We are now successfully trading on marketplaces such as Amazon, and we look forward to working with Colpac as we introduce more products in the future using their range of sustainable packaging solutions."