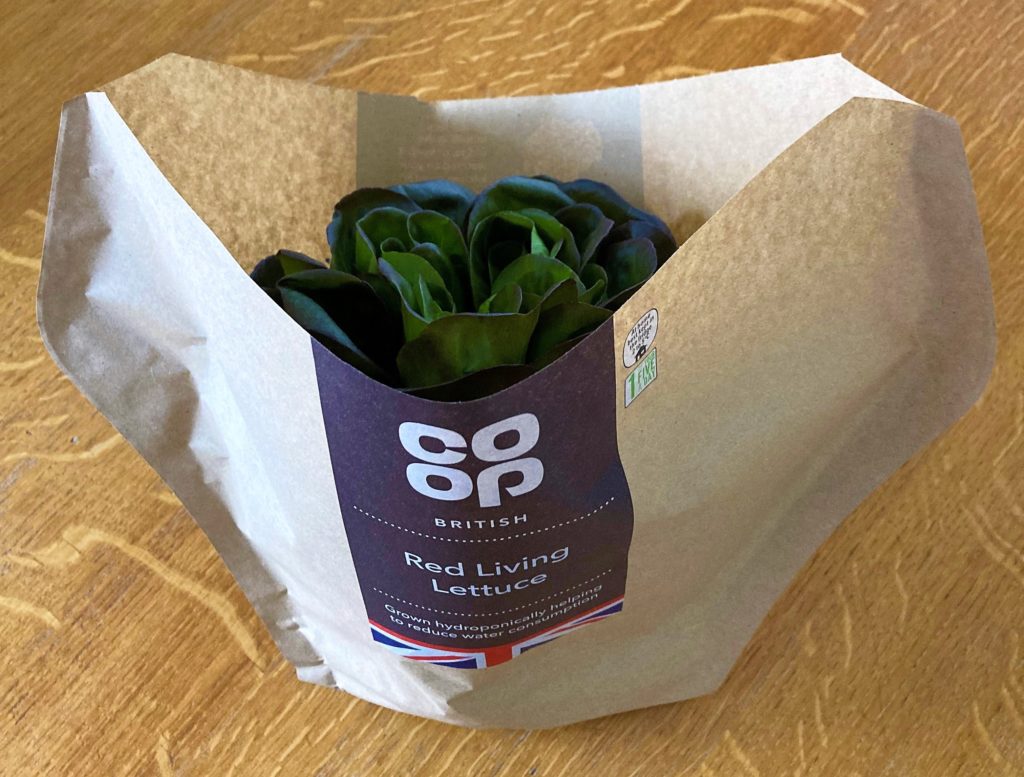 FRESH produce grower and supplier, JEPCO, has launched its 'living lettuce' innovation in sustainable packaging across Co-op stores nationwide.
Packed in sustainable, 100% recyclable and compostable paper bags, the whole head of the lettuce comes with its root system in tact – which the firm said will keep the lettuce fresh for 'distinguishably' longer, if kept in the water.
Simon Creasey, JEPCO general manager, said, "We are delighted with our Co-op partnership – our Living Lettuce will be the first of many hydroponically grown, fresh, rooted salad produce that we hope to be able to offer UK consumers.
"We have the only deep-water system in the UK currently and we see this as the future of fresh produce buying for British consumers because of all the added benefits including quality, shelf-life and flavour.  
"If the root system is kept in water, shoppers can enjoy fresh salad leaves for distinguishably longer than traditional bagged salads, and we are confident that once you have tasted one of these whole head lettuces, you won't go back to traditional bagged salad leaves."
Co-op buyer, Isobel Anstey, added, "This innovative product launched in our stores during May and initial indications are that it is proving very popular with our members and customers, particularly those looking to reduce food waste. The sustainable packaging is also resonating with shoppers.
"The quality, flavour and long life of these lettuces, as well as its innovative Kraft paper bag, which has a sustainable and 100% compostable natural coating, means we are offering something on shelf which is hugely exciting to me as a fresh produce buyer."