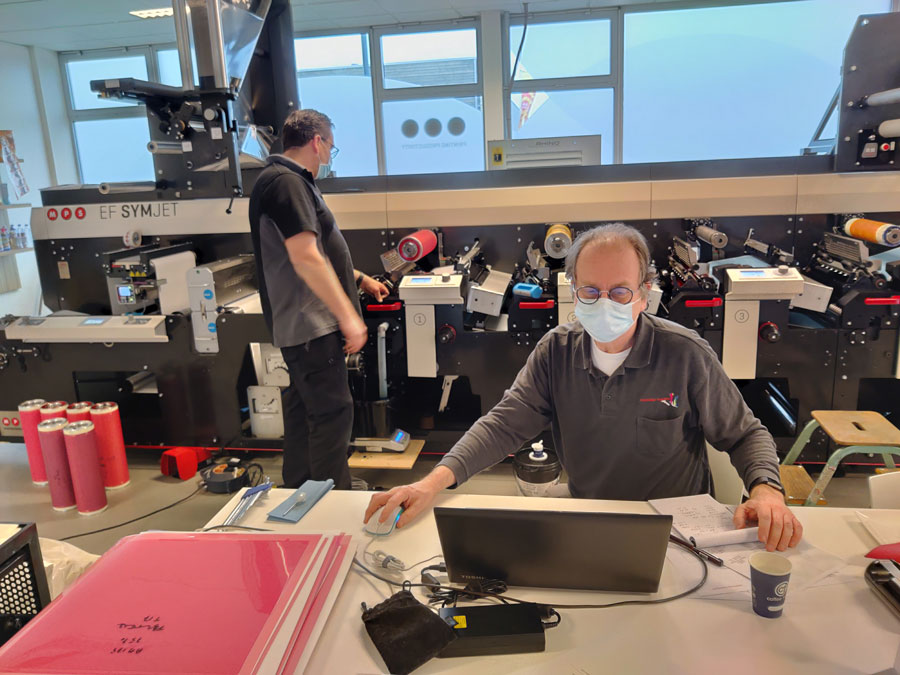 PREPRESS specialist Hamillroad Software has revealed a new study, which the company said confirms the 'inherent' ink savings achieved when printing using Bellissima DMS screening for flexographic printing.
The independent research highlighted that printing jobs with Bellissima screening technology enables ink savings across the tone range, which can be as high as 50% at specific tone values. Hamillroad said overall savings of approximately 10% of ink can be expected for 'typical' production jobs compared to printing with a traditional AM screen.
Wilbert Streefland, director at Technology Coaching BV, conducted tests for the study and compared ink usage of an AM (Amplitude Modulated) halftone screen to that of a Bellissima DM (Digitally Modulated) halftone screen.
He said, "These results show that Hamillroad's Bellissima Digitally Modulated Screen is a significant innovation, any printer that uses it will, without question, benefit from ink savings. Bellissima's screen is more efficient, requiring less ink to produce any given tone value (other than a solid), which results in a significant ink-saving over an AM screen when printing halftone images. A flexo printer using Bellissima will realise a reduction in ink usage and be more environmentally responsible as a result."
Andy Cave, Hamillroad CEO, added, "We have presentations and prints that explain the theory of how our Digitally Modulated Screening makes ink savings possible. We were always confident of its capabilities to deliver these savings, but it's great that we now have categorical data from these tests to prove it. These independent results furthermore support the savings already measured by customers on real-world jobs in production environments.
"The opportunities for ink savings at printers and converters are evident in black and white, and we're excited to share this news with the market. Bellissima is shaping the future of the flexo industry, and it is inspiring to be at the forefront of this change."