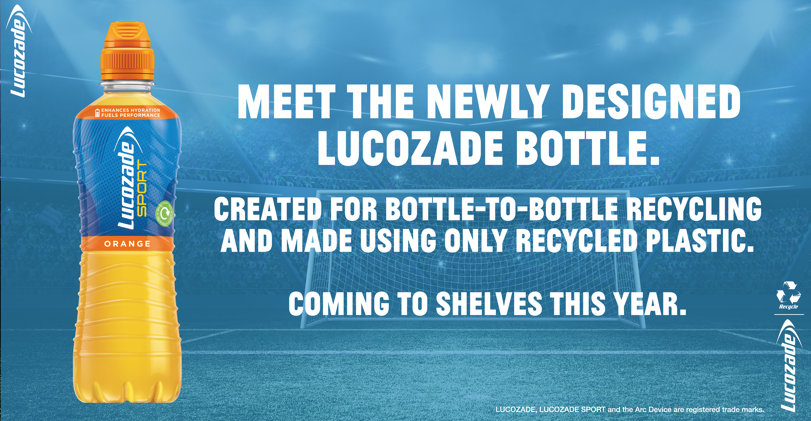 A new Lucozade Sport bottle has been unveiled as part of a £6 million investment to revamp the packaging of the brand's drinks range.
Lucozade Suntory Ribena, the firm behind Lucozade, said that the move will save 3,400 tonnes of virgin plastic being produced annually.
Alongside the redesign of the bottle, the packs will feature a smaller label. The firm said that the move will reduce the volume of plastic used and ensure that every bottle can be recycled back into another bottle.
Lucozade Suntory Ribena said that in total the changes represent a saving of 3,500 tonnes of virgin plastic and 9,000 tonnes of CO2, contributing towards the company's net zero ambition.
Toby McKeever, chief operating officer at Lucozade Suntory Ribena, said, "This investment into our iconic Lucozade brand marks a huge step towards our 2030 sustainable plastic packaging goals and makes the UK's biggest sports drink brand also one of the most sustainable.
"From professionals to grassroots players, Lucozade Sport is a staple for athletes across thecountry and I urge these sports drink fans to go the extra mile and recycle their bottle. Part of our Growing for Good vision is to minimise our environmental impact and keeping our bottlesin circulation is a crucial part of this."