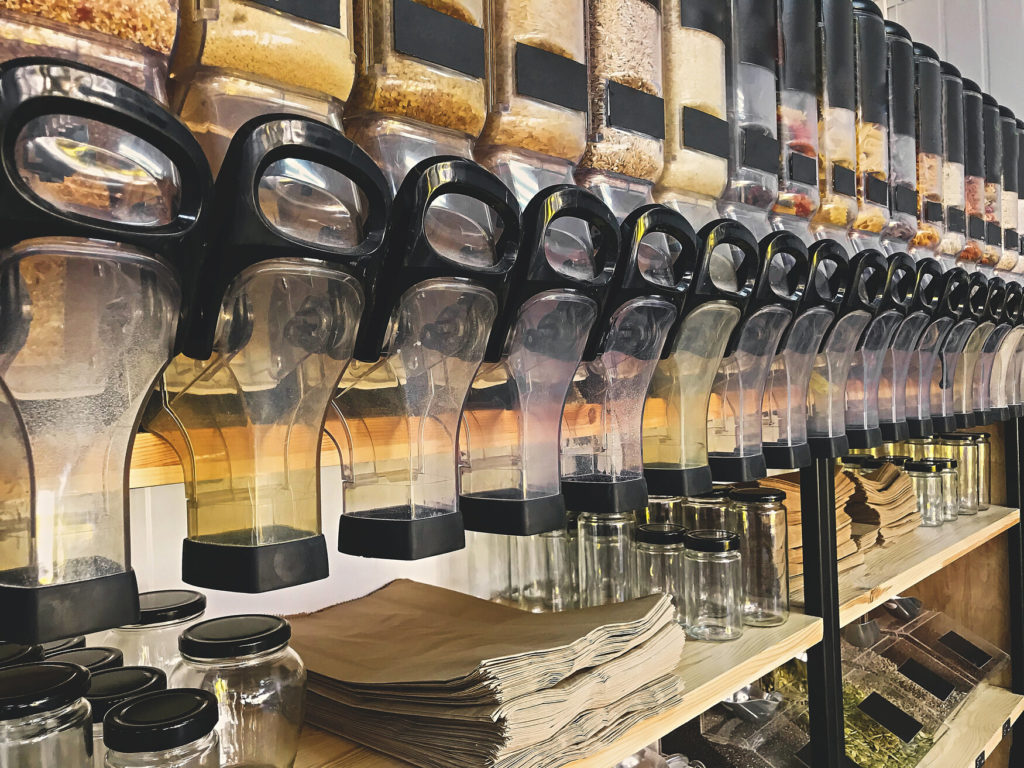 BOTH Waitrose and Marks & Spencers are to extend their trials of unpackaged, refillable goods after both reporting positive uptakes.
The supermarkets each launched trials of the concept, which allows customers to purchase products such as cereal and pasta in refillable containers – thus cutting the need for packaging.
Waitrose reported that sales of refillable items at the four stores offering the service have risen by nearly 9% over the past six months, with refillable frozen fruit and vegetables, detergent, and pasta being the most popular purchases.
Marija Rompani, partner and director of ethics and sustainability at Waitrose, said, "We are really beginning to find some momentum with customers demonstrating that this is how they might be prepared to shop with us in the future and we are especially encouraged by the response to moving the concept in-asile to make it more of the norm when visiting us. We know there is much more work to do, but the reaction of customers right now is giving us the confidence to continue moving forward with Unpacked."
M&S is to extend their trial from three stores to 11, after it proved 'hugely' popular with customers. The supermarket offers over 60 lines of refillable groceries, with it supporting the M&S' ambition of avoiding the use of over 300,000 units of single-use packaging over the next 12 months.
The supermarket added that, as the concept expands, it will continue to test, learn and adapt the initiative. It continued by revealing that the refillable option offers better value per gram compared to packaged alternatives.
Carmel McQuaid, head of sustainable business at Marks and Spencers, commented, "Fill your own has been hugely popular with our customers since it launched. They've told us that it's easy to understand, offers a huge variety of the high-quality, great value M&S products they love and supports with portion control. Importantly,
"Fill your own is helping our customers – and our business – to reduce and reuse plastic and this initiative has the potential to save thousands of units each year. As our customers have navigated this completely new way of shopping, we've continued to test, learn and adapt the scheme based on their feedback and now we're ready to expand it to more locations and introduce new product lines."