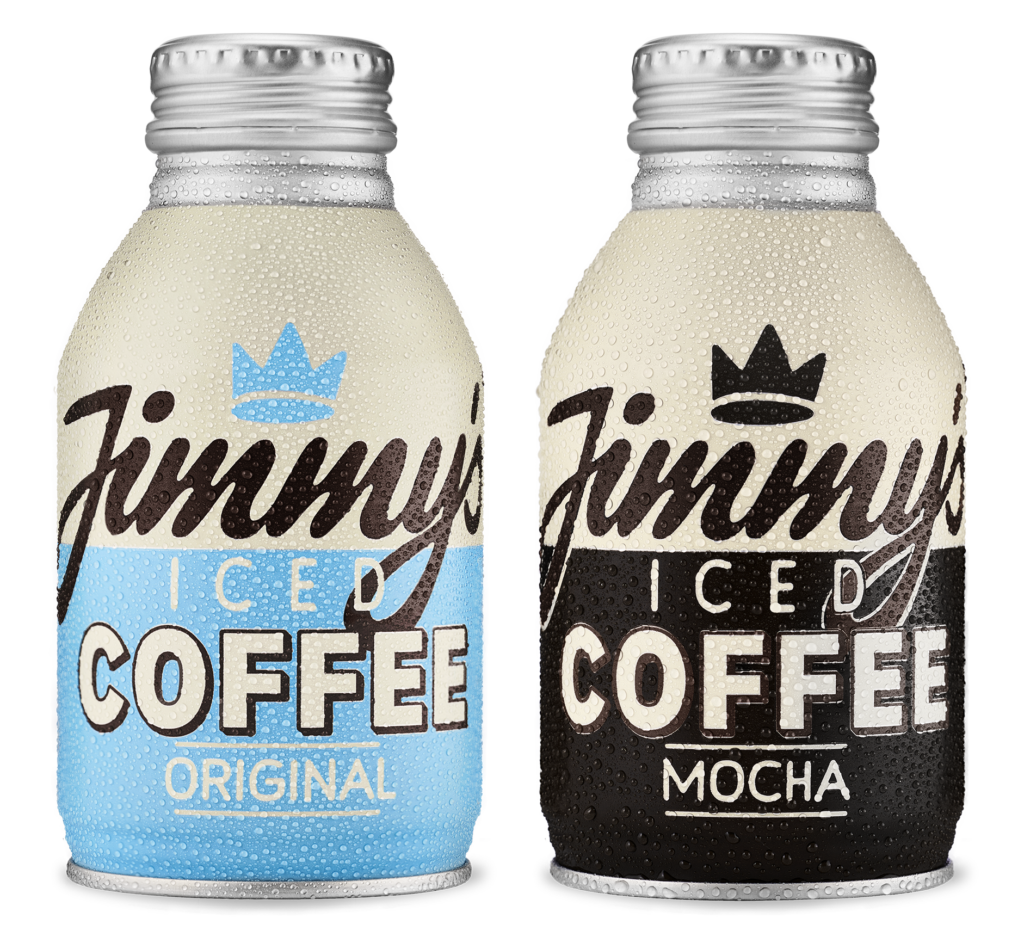 JIMMY'S Iced Coffee is launching its hero range in new 'infinitely' recyclable aluminium 'BottleCans' packs.
The move comes as the family-owned iced coffee maker looks to move away from plastic in their packaging. The beverages were previously packaged in Tetra Pak cartons – whilst 100% recyclable, the bio-cap was plastic.
As the name suggests, the BottleCan is a combination of a bottle and can – made from aluminium, it acts as a bottle with a resealable cap but maintains the colder temperature that a traditional can would.
Jimmy's co-founder, Jim Cregan, commented, "We've now moved our entire range into aluminium packaging which recycles forever and boy are we stoked about it. Being environmentally conscious on-the-go can be tough and we want to make it easy, whilst also giving folks a neat coffee fix with epic taste. The BottleCans keep it cooler and it's better for the planet. Winner!"
Co-founder, Suzie Owen, added, "When we first laid eyes on the cracking BottleCan, we knew it was the perfect fit for an ice-cold Jimmy's. She's a beauty and we are so proud to be the first in the UK market with this fully aluminium and infinitely recyclable packaging format."
To celebrate the launch, the brand is planning a summer of activations – with numerous opportunities for the public to get involved and 'keep their chin up'. Existing customers and subscribers will be encouraged to participate in a range of social activity, 'top-secret' mailouts, and epic events planned for this summer. Maintaining their prowess at doing marketing a little differently, the team also revealed it has some 'eye-catching' brand builds underway.
Co-founder, Jim Cregan, continued, "We cannot wait to tour again this summer. We started as a small company 10 years ago sampling product out of cool boxes and this summer, we've got something that is gonna really rocket and we can't wait for everyone to see it. Launching soon…"