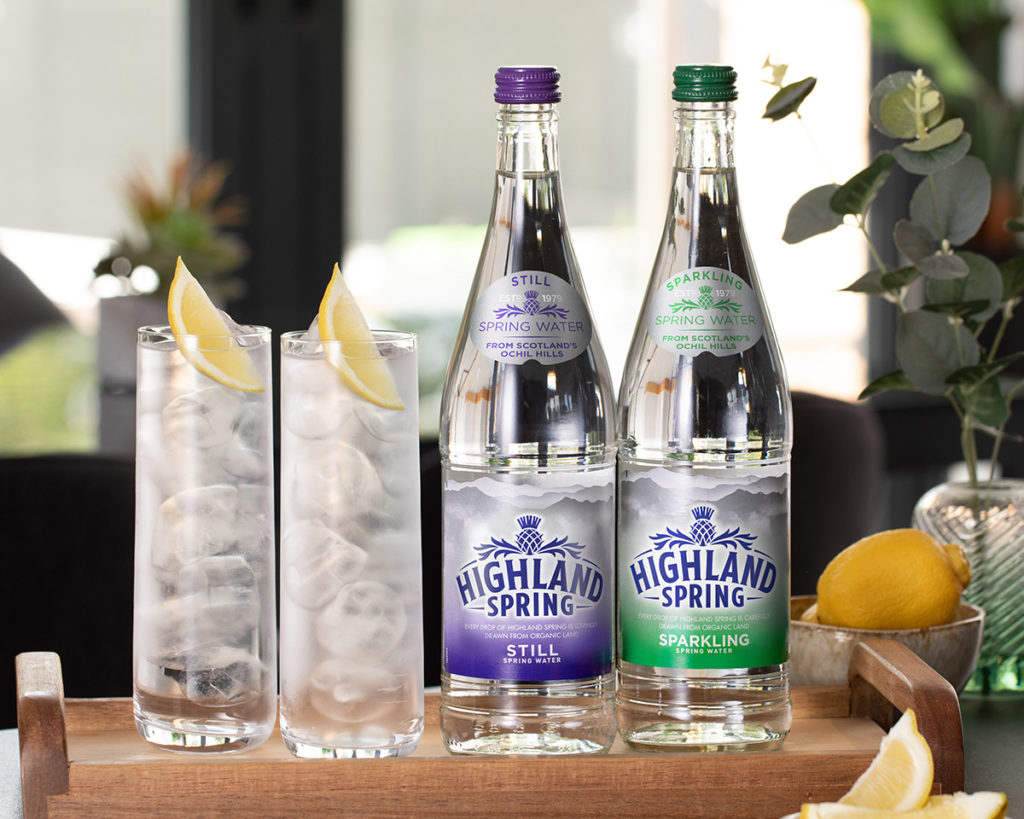 HIGHLAND Spring has announced the relaunch of its glass range to offer 'premium and stylish options' ahead of hospitality and in-home restrictions being lifted this summer.
The water giant said the new still and sparkling glass bottles, available in 330ml and 750ml sizes, tap into an 'emerging consumer and retailer trend for alternative packaging solutions'.
The new design has seen Highland Spring streamline its range and offer two 'more dominant' formats. The bottles have been light-weighted to reduce the environmental impact and are 100% recyclable.
Mike Buckland, consumer marketing controller at Highland Spring Group, commented, "We anticipate a huge demand for our glass products as the hotel and hospitality industry begins to open up again and this relaunch aims to refresh the range to meet the needs of consumers and customers alike. Our stylish new design has an elegant and contemporary feel, providing a premium touch for any occasion. We hope to see Highland Spring's Glass offering on tables across the country, as we all start to reconnect with family in restaurants and bars, or hosting dinner parties with friends.
"While glass is a small part of the overall water market, we are continually looking to provide choice across our portfolio as part of our ongoing commitment to environmental sustainability. This relaunch, which features a light-weighted bottle to reduce its carbon footprint, completes our offering of natural source water products, with every drop drawn from our protected, organic catchment area on the majestic Ochil Hills in Perthshire, Scotland."
The new range is available in Sainsbury's and online via Ocado as well as wholesalers including Bestway, Booker, Brakes and Compass.