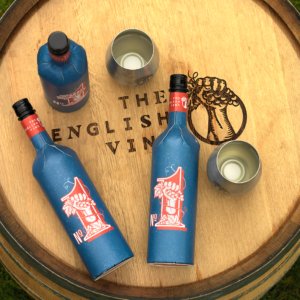 AN English wine producer has announced it is to package half of its products in paper bottles.
Essex-headquartered The English Vine will utilise Frugalpac's Frugal Bottle for their No.1 range, with intentions of completely ditching glass bottles within five years.
Made from 96% recycled paper, Frugalpac say that the bottle is five times lighter than glass bottles and has a carbon footprint six times lower.
The English Vine joins the likes of Green Man Woodland Gin and NB Distillery in using the bottle, with Frugalpac revealing it has demand to make 80 million of its Frugal Bottles with it calling on paper, packaging and co-packer companies to meet the 'increasing global demand' for paper bottles by buying their own Frugal Bottle Assembly Machines.
The firm added that, since launching their wine in a paper bottle last year, Italian wine producers Catina Goccia has seen demand soar around the globe – with its Frugal Bottle 3Q wine selling out twice. Scottish firm Woodwinters also sold outs its whole stock in just one day. Market research firm, Survation, found that 63% of UK wine drinkers would buy wine in a paper bottle.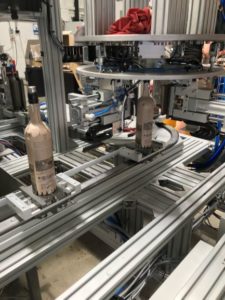 Frugalpac chief executive, Malcolm Waugh, said, "We're seeing a paper bottle revolution. Since launching last June, there's now a worldwide demand for low carbon paper bottles that offer 360 degree branding. Frugalpac has already received enquiries for more than 80 million Frugal Bottles and now we're suppling them for several wines and spirits. And to see a respected wine producer like The English Vine commit to ditch glass and produce all their wine in our paper Frugal Bottles is a huge vote of confidence in our sustainable packaging.
"So investing in a Frugal Bottle Assembly Machine is a huge opportunity for brands and packaging companies to boost their revenue and profit. We've calculated they could generate over £1.5m in revenue and gross margins of 50% plus. Unlike rival paper bottle consortiums, printers, packaging firms and co-packers all have the chance to join the paper bottle revolution, making more sustainable packaging and generating significant profit and revenue. And for UK based companies, the Government's Super Deduction will also subsidise investment in Frugal Bottle Assembly Machines by 130%.
"Our aim is to place Frugal Bottle assembly machines at the heart of a bottling plant, co-packers or local packaging companies so we can reduce the carbon footprint of our sustainable packaging even further and have Frugal Bottle hubs around the world."
Neil Walker, founder of The English Vine, added, "I think consumers often view the non-glass packaged options of wine as lower quality, perhaps because in the past it's fair to say there were some more mass-produced or perhaps lower quality wines which have used this form of packaging. However, we want to lead the way to show that your wine will be just as enjoyable and high quality in a more environmentally friendly packaging such as our new paper bottles. Our aim at The English Vine is to be 100% non-glass packaging over the next five years. We're hopeful that with an increasing number of people more aware about the carbon footprint of a glass bottle of wine, many will be supportive in this step forward we're making in UK winemaking. We're proud to be leading the way in sustainability for wine packaging in the UK.
"As winemakers, I believe we have a responsibility to make positive steps towards more environmentally methods in winemaking. I think packaging is definitely a good place to start, as apart from in certain areas of winemaking where glass bottling in required, there is no reason not to make this change other than misplaced preconceptions about packaging for wine."