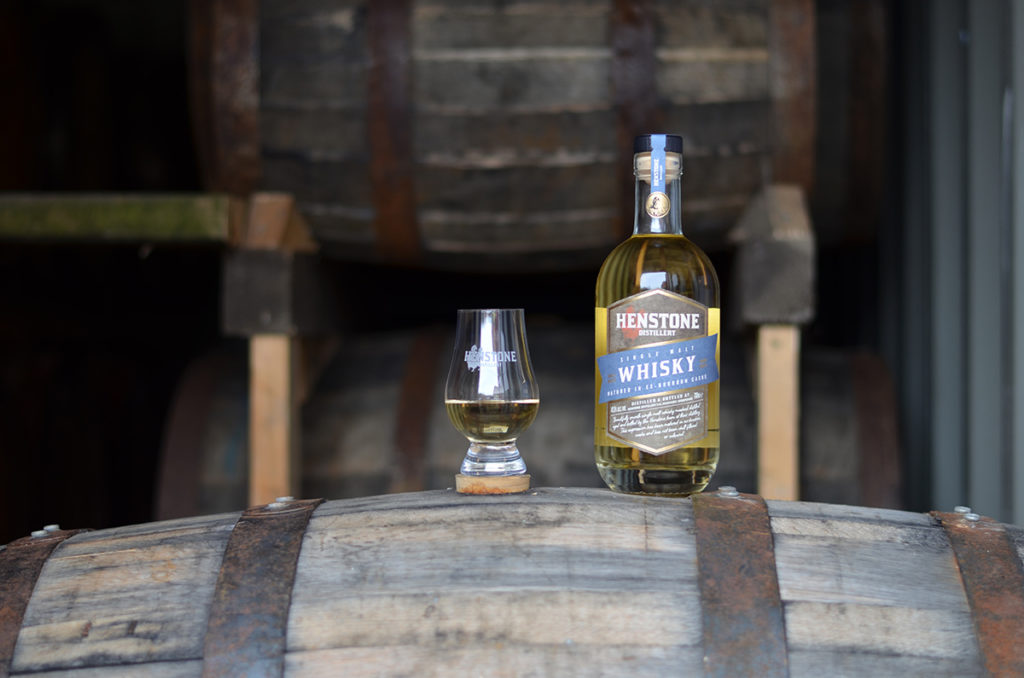 THE Label Makers has revealed details of its work with Oswestry-based distillers the Henstone Distillery to produce labels for the launch of its single malt whisky.
Distilling small batch whisky, gin, vodka and apple brandy in a 1,000-litre Kothe still, Henstone began whisky production soon after the still was installed in November 2017. Having aged in a mixture of ex-bourbon, Oloroso and Pedro Ximenez casks, the first batch was released earlier this year.
The Label Makers has worked with the distiller on previous gin and vodka releases. The firm said it looked to retain the style and shape found across the existing spirits range, and that being digitally printed on a 'rich textured' cotton material gave the labels a 'warmth and luxurious feel'.
Gold hot foil detailing was added, along with 'flashes' of high gloss varnish. The label design was by Stirling-based Pocket Rocket Creative.
"The family of products look great side by side and the whisky label, being darker, really looks the part," said Chris Toller, co-founder and director of Henstone Distillery.
The Label Makers' Kevin Lyons added, "It really is fantastic to see English whisky enjoying some prominence and we are delighted to work with Chris and Henstone team in producing their labels. We are aligned to their requirements and very much look forward to their future successes."