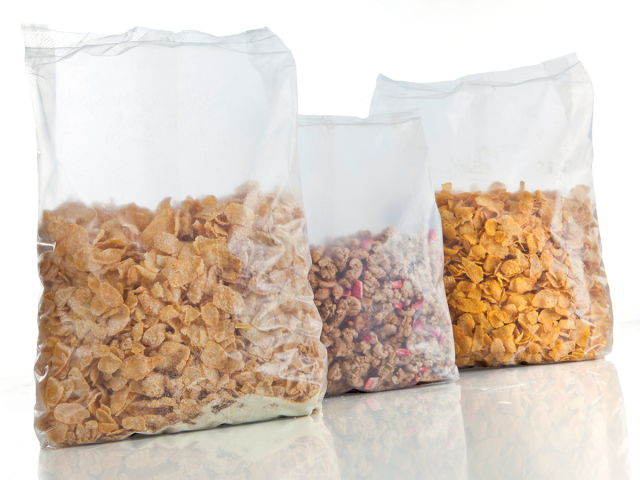 COVERIS has developed a new cereal liner solution to deliver better packer performance, shelf life and consumer functionality.
Made from fully recyclable polyethylene, the packaging firm's Cereal+ liner is said to provide product protection and freshness for cereals and dry foods packaged in bag-in-box films.
The solution was developed with burst-peel functionality for consumer ease of opening and improved puncture resistance – which Coveris said will not compromise on sealing integrity and efficiency during packing.
The liners are available with additional gas barrier properties for added protection and can be used for both household cereal and catering pack applications. Manufactured at Coveris Winsford, Cereal+ has now launched and is in the supply chain for consumer cereal packaging.
Sujoy Bose, sales director at Coveris Winsford, commented, "Coveris identified an opportunity to advance its cereal film liner products and with our film science laboratory and technical capabilities in co-extrusion, developed a new solution, Cereal+.
"Cereal+ leads the way in film innovation for this sector using a new formulation sourced from different raw materials. This supports our customers with a wider choice of high quality, high performance recyclable cereal liner packaging for their products."