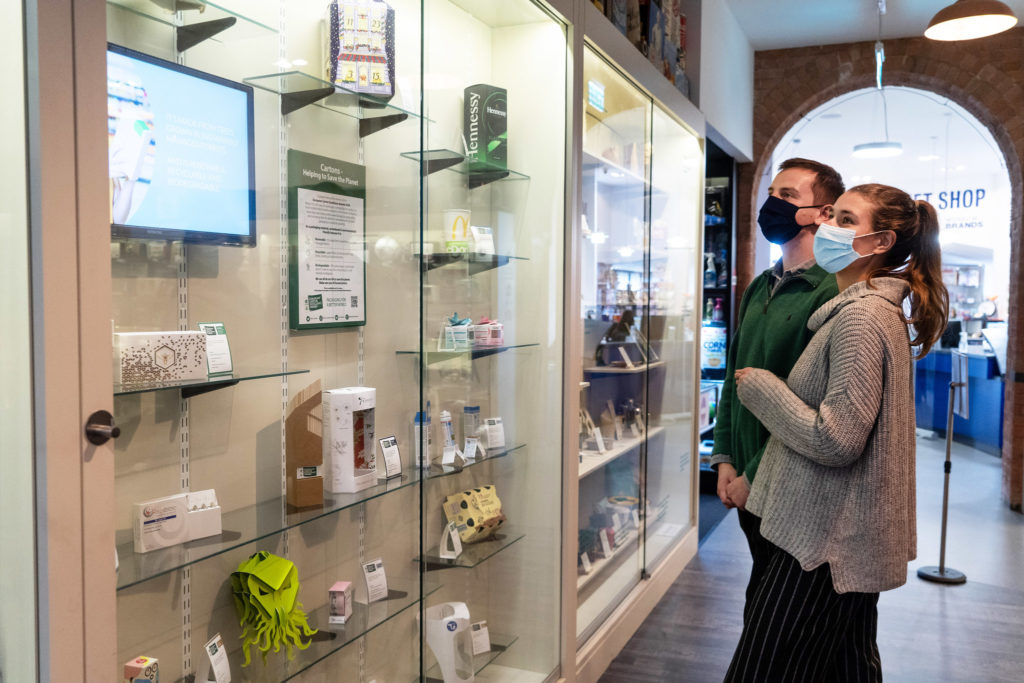 THE winners of Pro Carton and ECMA's European Carton Excellence Awards 2020 are back on display at the Museum of Brands after the exhibition was cut short due to the Covid-related national lockdowns.
Extended for a further three months, visitors to the museum will be able to view the collection of 21 cartons, including the winners of the Save the Planet Award, the Innovation Award and Van Genechten Packaging's Roku Gin pack, which won Carton of the Year.
For the first time, they will be able to take home a free copy of the 2020 awards brochure which gives more details on each exhibit as well as the first ever virtual Carton E-vent & Awards ceremony, which took place last October.
The Museum of Brands is home to over 12,000 exhibits from brands, spanning from the Victorian era to the modern day. The museum features temporary exhibitions, talks, webinars and workshops.
Museum manager Liam Montgomery said, "We are delighted to reopen open our doors and welcome visitors once again. We hope that the extension of the exhibition will give the innovations on display the exposure they deserve and delight our visitors this summer. With the events of the past year, Pro Carton's messages around sustainability and saving our planet have never been more significant and so we hope that this exhibition will do its bit to continue the conversation."
Tony Hitchin, general manager of Pro Carton, added, "We are very pleased to announce the reopening of Pro Carton's exhibition at the Museum of Brands. After a very difficult start to the year, we are delighted that visitors will finally be able to see the European Carton Excellence award-winners in real life. As we look forward to this year's awards which will be presented in September, we hope that the reopening of the exhibition will further raise awareness of the sustainability and aesthetic beauty of cartons."