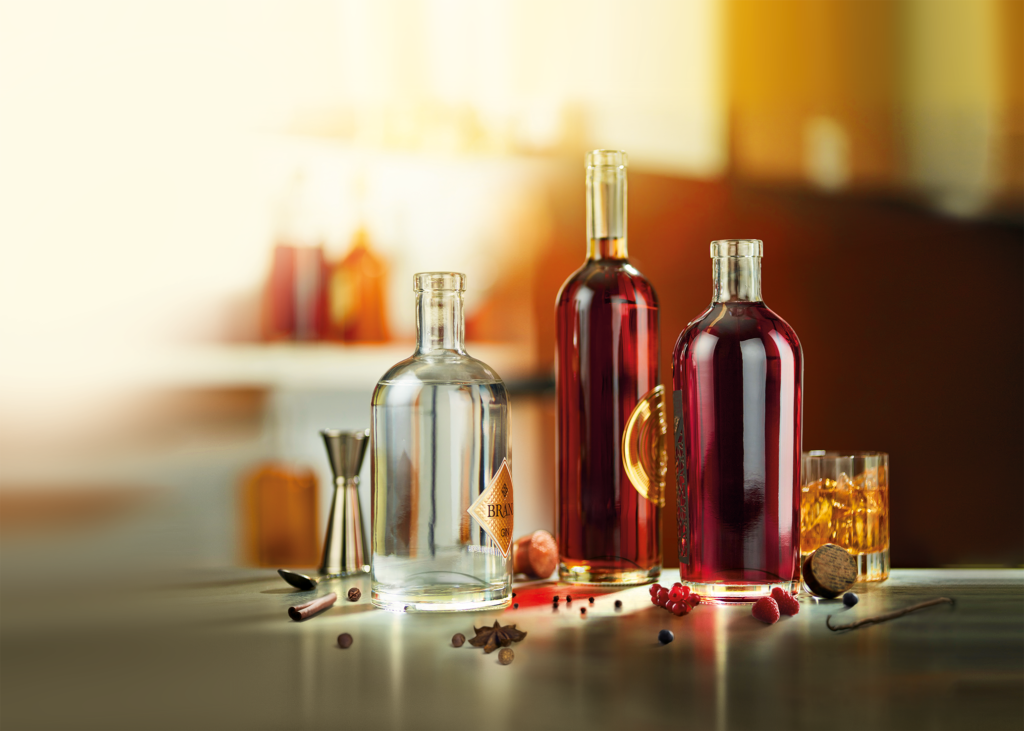 O-I has launched a new contemporary collection of standard glass bottles made in Scotland for European spirits customers.
The range was launched at the Rethinking Spirits Packaging – Sustainable Premium webinar, which was jointly hosted by O-I and Packaging Innovations and featured discussion on key market trends in the spirits sector.
Melianthe Leeman, global marketing director of wine and spirits at O-I, said, "We asked European customers what they needed from a spirits range. Their ideal glass bottle was premium, customisable, sustainable, available quickly for launches and at scale as their brands grow. Our Contemporary Collection meets all those priorities."
The collection launched with three bottle shapes – the LUX, ATT ENUA and NOBLE. O-I explained that they are inspired by some of the most popular spirits shapes from around the world. Each design comes in a thick base and lightweight version and with two finishes – cork mouth and screw cap. The range will be expanded with the introduction of further designs, new sizes from 50ml up to 1l, and a variety of colour options.
Based on the European research, particularly in the UK, O-I explained that the contemporary collection has been devised with special features to appeal to the particular market:
A core 700ml capacity with a thick base at 760g.
A limited number of finish designs to reduce the number of closures required by fillers
Similar diameters (so fillers can change between bottles with a minimum of change parts).
Mechanical and optical orientation features (optimising the packages for high-speed filling lines).
A high fill point (meeting European consumers' expectation of a visibly full bottle).
Label protection via a subtly depressed panel (ensuring that labels remain smooth in transit).
A push up bottom, even with the thick base (this is a clear preference for UK customers).
Further to this, there are 'numerous' options for customisation and personalisation – such as printed embossing, intricate imaging and tactile effects. O-I explained that this capability allows spirits producers to develop bespoke packages at low volume without an expensive and time-consuming NPD process.
The firm also revealed that the new range offers a higher recycled content through its use of regular flint, which it said trumps the extra or cosmetic flint glass commonly used for premium spirits – with other colour options offering even higher recycled content planned.
Steve Holden, O-I Glass UK sales director, said, "There are good reasons why 99% of spirits are packaged in glass. It's the only material that reflects the authenticity, purity and craftsmanship of the liquid, and delivers a memorable, sensual experience even before the first sip is taken. Premium, sustainable and customisable, our European contemporary range is the perfect way to tell your brand's story."