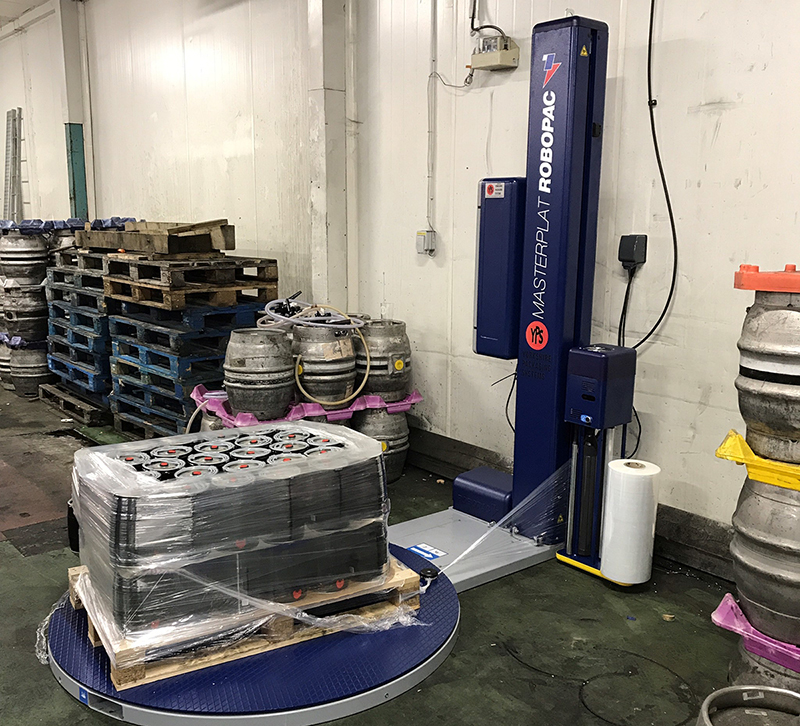 YORKSHIRE Packaging Systems (YPS) has announced the business has installed a turntable pallet wrapping machine at the famous Black Sheep Brewery in Masham.
The brewery crafts independent beers, bitters and IPAs from its home in North Yorkshire. Themed ales, fruity beers and chocolate stouts are among the line-up of Black Sheep beverages.
The firm required a solution that would deliver consistent wrapping results. With a new bottling line already in place, including tray erector loaders, shrink wrapping machinery and a palletiser, YPS explained that the brewery needed a 'robust' stretch wrapping unit and a fast installation to start production as soon as possible.
YPS supplied a turntable stretch wrapping machine manufactured by Robopac, which comfortably met the brewery's speed requirements of five pallets an hour. The machine boasts a power pre-stretch film carriage to maximise the yield from each roll of stretch film and improve the load containment force for every pallet. A pump truck ramp was also supplied to ensure 'easy and safe' loading of product onto the turntable. The equipment was delivered and commissioned in less than one month.
Robert Theakston, MD of Black Sheep Brewery, said, "YPS were prompt, efficient and professional from the outset, understanding our time-sensitive requirement. We have significantly reduced damage to our bottles during transportation since utilising the new pallet wrapper, much to the appreciation of our customers across the UK and as far around the globe as New Zealand and South Korea."
Larne Patrick, YPS sales director, added, "I'm thrilled that we were able to cater to Black Sheep's high standards with this pallet wrapping solution. It's of the utmost importance that these delicious beverages are fully protected from damage during delivery so that more people can enjoy them far and wide – I'm a huge fan myself!"