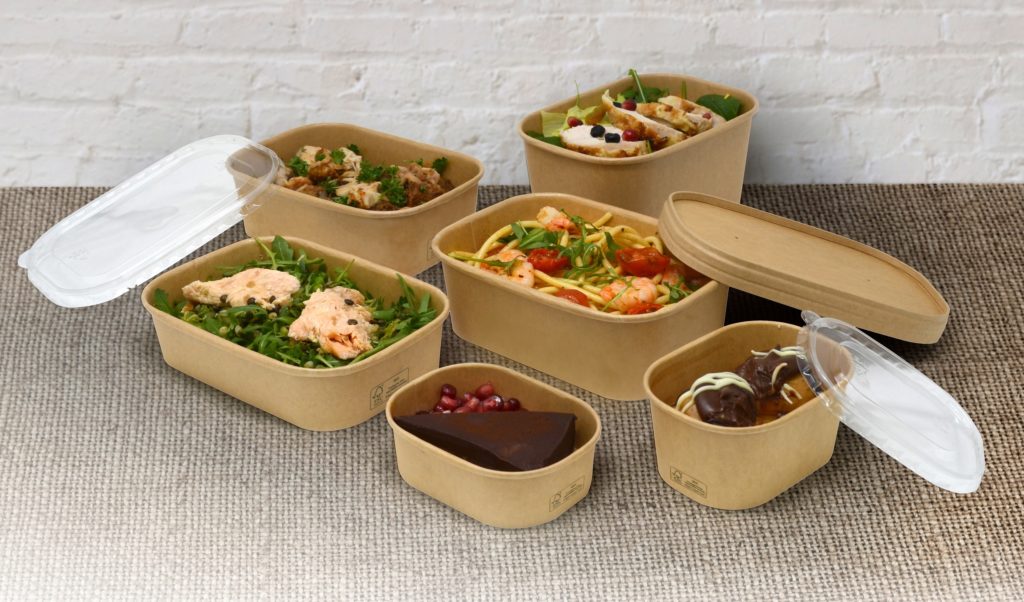 COLPAC is celebrating after winning the New Product Award in the packaging and equipment category at the Sammies Awards 2021 for its Stagione range, which has been widened to meet demand.
The firm revealed the extension to the range followed industry calls for 'innovative and flexible' packaging that spans the whole food-to-go marketplace, from frozen, chilled and hot foods, to delivered and eat now offers.
Due to demand from retailers and food service operators for Stagione, Colpac has doubled the range – from three to six packs. New additions include a 650ml size, and two smaller sized packs (150ml and 250ml).
The recyclable range is manufactured from mixed FSC-accredited board, meeting the coating levels for CPI and OPRL's recyclability thresholds. Bespoke and compostable options are also available.
Designed to work across a variety of markets, the Stagione trays are certified for use in the freezer and chilled food cabinets, as well as being suitable to meet the needs of hot hold cabinets and microwaves. Colpac explained that its high barrier coating provides security, and the lids give a 'safe' closure whilst providing ventilation to let out condensation but maintain heat. The larger sizes boast a 'one size fits all' lid, in three material options; kraft PP lined paperboard, plug fit anti-mist rPET, and PP.
The 150ml and 250ml trays are PP lined like their larger counterparts, with an rPET lid which fits both.
Due to its rectangular round edged design, Colpac revealed 13% more Stagione packs can be stacked on a shelf compared to bowl-shaped counterparts.
"We are delighted with the Sammie award win as it is testament to the hard work of the Colpac team," said Kate Berry, Colpac's head of marketing & product. "Every part of the supply chain has been considered in the specification of Stagione range. As a result, it is a highly sought-after, and now award-winning product, accessible to a wide range of sectors, and the new pack additions deepen our market penetration as we are able to meet an even greater level of demand and filling variations."