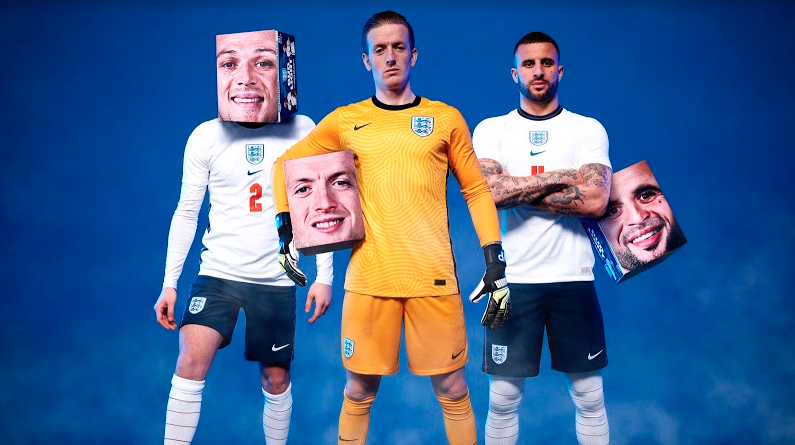 WEARABLE packs of Bud Light are set to be released ahead of the summer's delayed Euro 2020 tournament.
The initiative, dubbed boxheads, comes in celebration of the brand being the official beer sponsor of the England men's national football team.
It will see all Bud Light packs of 12 and 20 bottles sold in England featuring the faces of Jordan Pickford, Kyle Walker and Kieran Trippier. The brand said that fans can wear the boxes on their heads to support the team during the tournament.
Bud Light joked that it hopes the boxes become the 'Vuvuzela of 2021' but whilst being 'less annoying'. The instrument is widely regarded as the being the most symbolic thing of the 2010 World Cup in South Africa, after it was heard in numbers at every game – leading to a number of footballers calling for its ban from stadiums and broadcasters attempting to filter the sound out.
Martina Isella, senior brand manager for Bud Light, commented, "Brands often feature the face of their ambassadors on packaging but boxheads takes it to another level. There simply isn't anything like it out there. It's a revolutionary step forward in beer packaging, and we can't wait to see football fans across the country wearing boxheads and supporting The Three Lions in a much more fun and immersive way."