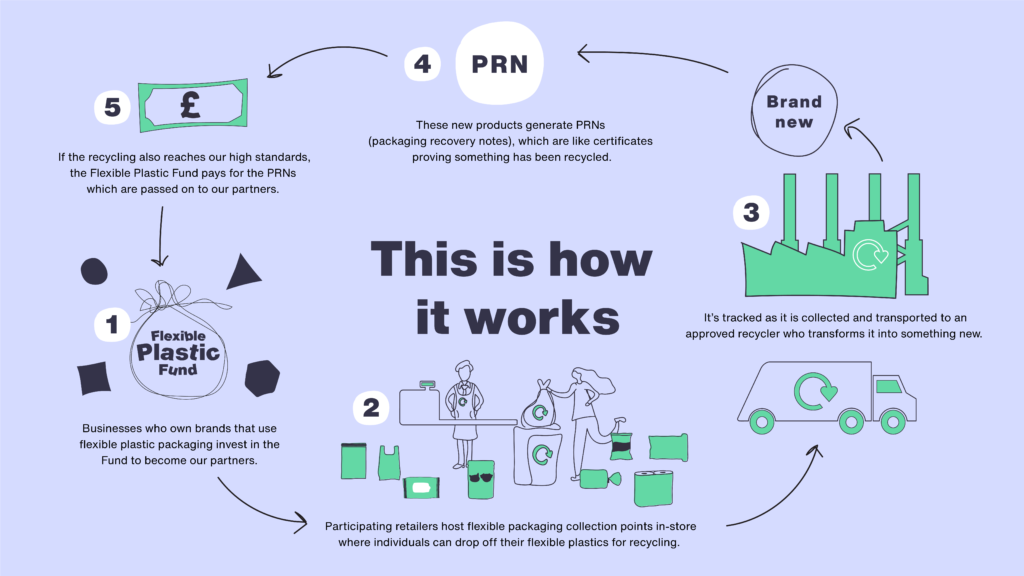 A £1 billion fund has been launched by five major manufacturers to help make flexible plastic recycling 'economically viable' for recyclers and easier for consumers.
Mars UK, Mondelēz International, Nestlé, PepsiCo and Unilever have collaborated on the project. The Flexible Plastic Fund is being led by producer compliance scheme, Ecosurety, with support from environmental charity, Hubbub.
Manufacturers, retailers and recyclers have been urged to join the collaboration, with the fund aiming to improve flexible plastic recycling and reduce plastic pollution by giving the material a 'stable' value. This is expected to increase the supply of recycled plastic and motivate investment in jobs and infrastructure to make flexible plastic recycling a 'financially sustainable system'.
Robbie Staniforth, head of innovation and policy at Ecosurety, said, "Historically the UK recycling system has not provided enough motivation to recycle flexible plastics. By creating a sustainable market for this material, longer term improvements can be made to ensure the flexible plastic that remains necessary for packaging is reliably recycled and eventually contributes to a circular economy, thereby tackling plastic pollution.
"We hope that by boosting this infrastructure, government and local authorities will be motivated to quickly facilitate flexible plastic recycling in the UK by making it easy for consumers to recycle via household collections in the future."
Trewin Restorick, CEO and co-founder of Hubbub, added, "The Flexible Plastic Fund is a really important initiative to show that flexible plastics can be recycled and be financially sustainable. People are ready and willing to recycle their flexible plastics – we just have to make the infrastructure work. Collaboration is key to making this a success and we are urging more manufacturers to invest in the Fund, more retailers to collect flexible plastic for recycling and more recyclers to recycle flexible plastics."