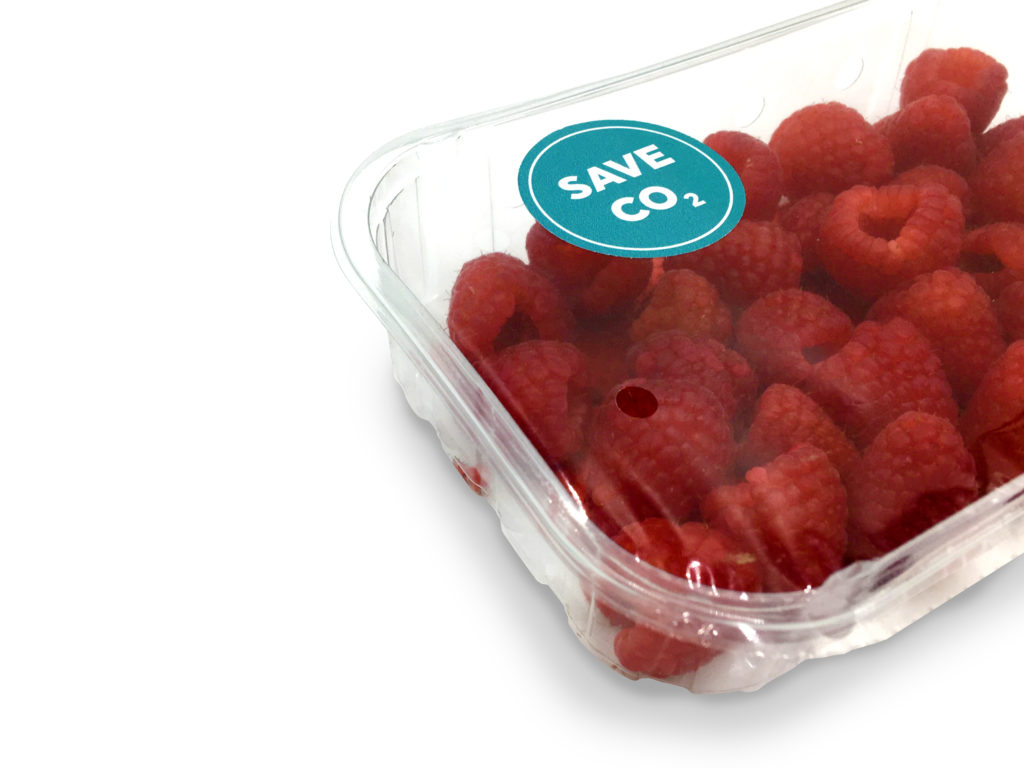 BERRY Gardens, a co-operative of berry growers, has worked with Coveris and supplier UPM Raflatac to deliver an 'environmentally superior material' and recycling strategy for its promotional labels.
Featuring on own-label punnets supplied to UK supermarkets by Berry Gardens and on Berry Collective branded punnets, the new labels utilise UPM Raflatac RAFNXT+ – described as the world's first label material verified by the Carbon Trust.
Coveris explained that speed-to-market volume and price changes rely on secondary labelling mechanics to support promotions, resulting in Berry Gardens labelling around 100 million packs each year across UK retailers.
Having set out to minimise resources at the material 'start of life', a more circular approach was sought at end-of-life to further offset CO2 impact.
Responsible for removing over 10,000 tonnes of manufacturing and customer by-product waste each year, Coveris' recycling centre is now set to work with Berry Gardens to take back its glassine fibre liner waste for recycling via its sustainable partnership with RafCycle by UPM Raflatac.
Siobhan Parks, Berry Gardens' head of packaging, said, "We are committed to establishing more sustainable solutions across our business, which is why it is important we are part of a closed loop solution that supports the circular economy. Using RAFNEXT+ labels help us source sustainably by reducing carbon and water levels in production. The backing paper from our labels are also collected and then this recycled fibre is reused in Honey Glassine PCR-FSC liner for our RAFNXT+ label material. This is just one example of how we are leading the way in packaging for the UK soft fruit sector by creating stable end markets for recycled content in packaging."
Berry Gardens and Coveris recently teamed up to launch a recycled food safe lidding film containing over 30% post-consumer recyclate. David Smith, Coveris' operational excellence director, added, "This is another example of how we are leading the way for sustainable innovation across multiple product formats and testament to the value of supply chain collaboration to deliver this. Through our strategic partnership with both Berry Gardens and UPM Raflatac this would not have been possible, and therefore want to highlight the major sustainable benefits achieved through our stakeholder synergies."