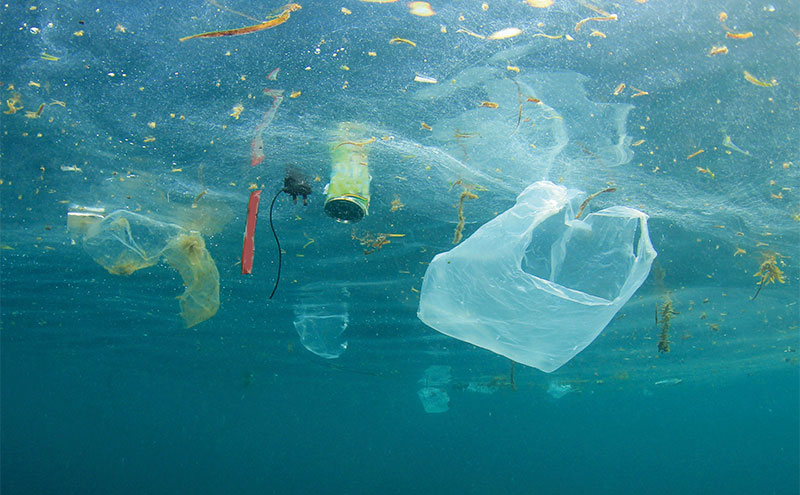 JUST 20 companies are behind half of all single-use plastics thrown away worldwide, according to a new report.
Published by Minderoo Foundation, the plastic waste makers index has been developed with partners including Wood Mackenzie, and experts from the London School of Economics and the Stockholm Environment Institute.
Minderoo said that, although the blame for plastic waste is often placed at the feet of packaged good brands such as PepsiCo and Coca-Cola, a small group of petrochemical companies who manufacture polymers – 'the building blocks of plastic' – are behind the source of half of the world's single-use plastic waste.
The report authors placed ExxonMobil at the top of their list, saying that the firm contributed 5.9 million tonnes to global plastic waste. It is closely followed by Dow, Sinopec Indorama Ventures, Saudi Aramco, PetroChina, LyondellBasell, Reliance Industries, Braskem, Alpek SA de CV, Borealis, Lotte Chemical, INEOS, Total, Jiangsu Hailun Petrochemical, Far Eastern New Century, Formosa Plastics Corporation, China Energy Investment Group, PTT and China Resources.
As a result of the findings, Minderoo Foundation is calling for:
Petrochemicals companies to be required to disclose their 'plastic waste footprint' and commit to transitioning away from fossil fuels towards circular models of plastic production;
Banks and investors to shift capital, investments and finance away from companies producing new fossil-fuel-based virgin plastic production, to companies using recycled plastic feedstocks.
Dr Andrew Forrest AO, chairman and co-founder of the Minderoo Foundation, said, "The plastification of our oceans and the warming of our planet are amongst the greatest threats humanity and nature have ever confronted. Global efforts will not be enough to reverse this crisis unless government, business and financial leaders act in our children's and grandchildren's interests.
"This means: stop making new plastic and start using recycled plastic waste, it means re-allocate capital from virgin producers to those using recycled materials, and importantly, it means redesign plastic so it does no harm and is compostable, so like every other element, it returns to its original molecules, not nano-plastics. And we must act now. Because while we bicker, the oceans are getting trashed with plastic and the environment is getting destroyed by global warming."
Al Gore, former US vice president, added, "Tracing the root causes of the plastic waste crisis empowers us to help solve it.
"The trajectories of the climate crisis and the plastic waste crisis are strikingly similar and increasingly intertwined. As awareness of the toll of plastic pollution has grown, the petrochemical industry has told us it's our own fault and has directed attention toward behavior change from end-users of these products, rather than addressing the problem at its source."