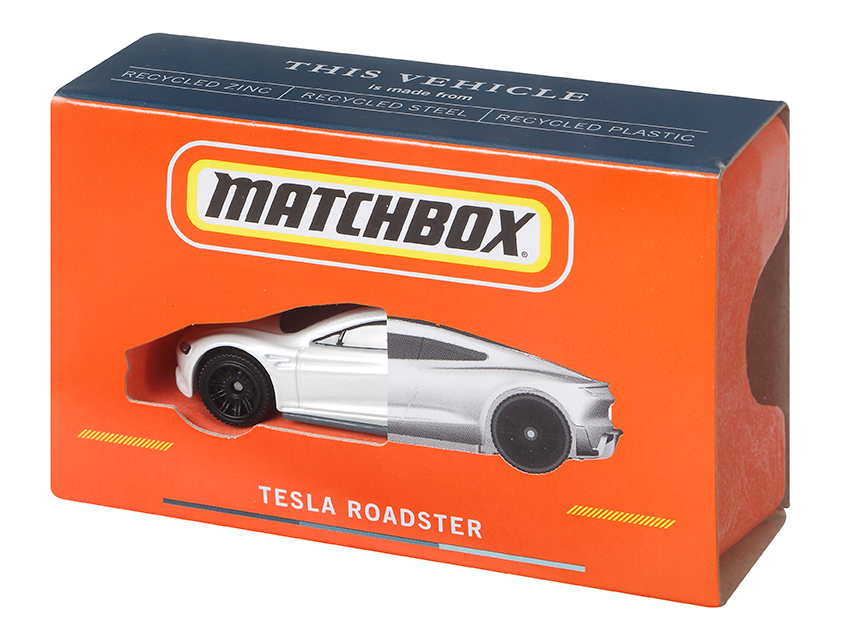 UK-based toymaker Matchbox has unveiled a roadmap to making all of its die-cast cars, play sets and packaging with 100% recycled, recyclable or bio-based plastic by 2030.
To illustrate these principles, the brand's parent company, Mattel, has unveiled the Matchbox Tesla Roadster – its first die-cast toy vehicle made from 99% recycled materials.
Zero plastic will be used in the toy's packaging, with paper and wood fibre materials being utilised instead. The packaging method will also be rolled out across Matchbox's Power Grabs range. Further to this will be the on-box promotion of recycling and waste recovery using the How2Recycling labelling guides
Mattel added that the reimagined broader Matchbox brand will include more environmentally friendly and innovative materials across vehicles, play sets and packaging; enhanced consumer recycling through product design and packaging labelling; and an overall eco-friendly themed approach to play.
Roberto Stanichi, global head of vehicles at Mattel, commented, "Since the inception of the modern-day die-cast car nearly 70 years ago, Matchbox has been using design and innovation to connect kids with the real world around them through play.
"Matchbox is committing to using 100% recycled, recyclable or bio-based plastic materials to do our part in addressing the environmental issues we face today, and empower the next generation of Matchbox fans to help steer us towards a sustainable future."