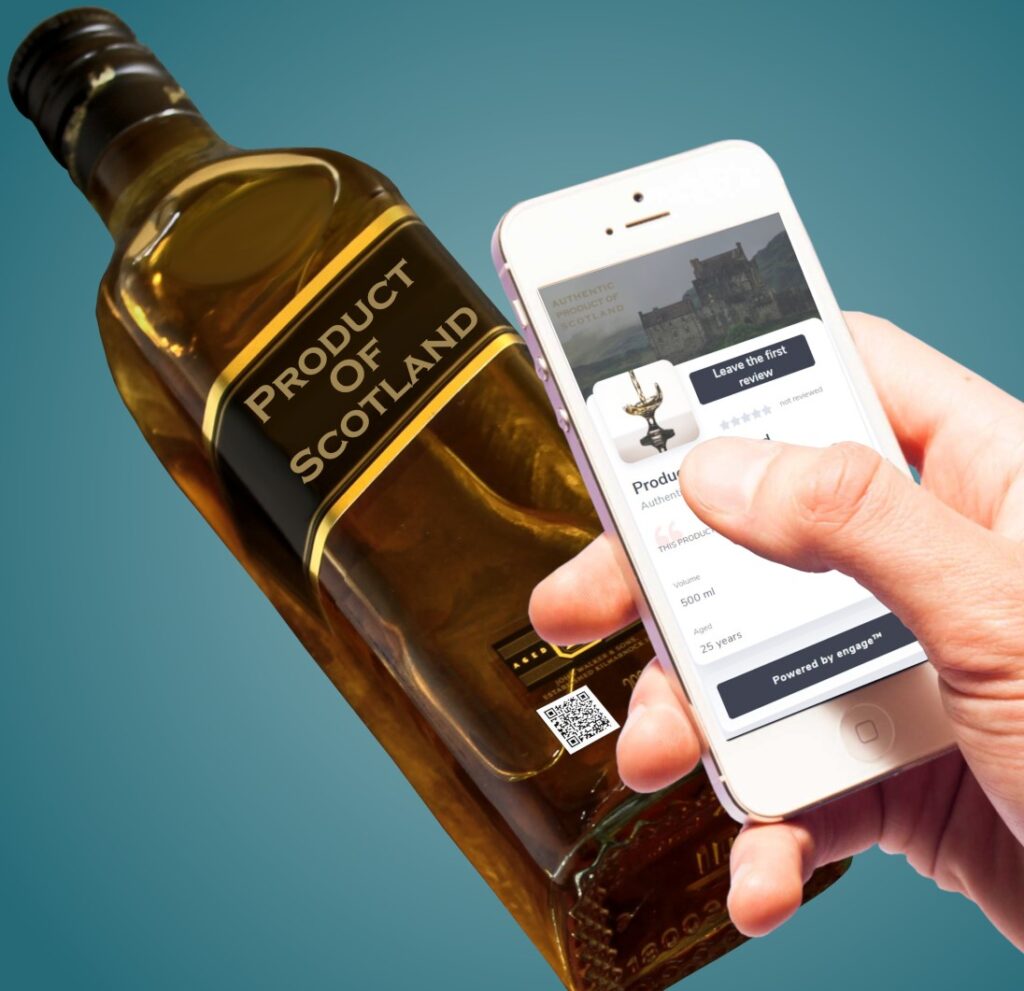 ELTRONIS Group is targeting growth in the Scottish spirits sector with its new software solution called engage.
The security and brand engagement specialist explained that the system, which links products to the Internet via customers' smartphones, could ensure authentication and provide companies with a new marketing tool to help drive brand loyalty.
The solution works by customers scanning the packaging of products with their phones. This launches a web-based app, which takes users to a page displaying relevant information about that particular product. It could also be used to notify customers of promotions, other products, or regulatory information.
Pete Smallwood, business development manager for Eltronis, told Packaging Scotland that one of the factors driving development of the engage software was a desire to tackle the growing menace of counterfeiting, where fraudsters trick consumers into buying fake products disguised as the real thing.
"We are very active in the pharmaceutical and automotive sectors, and we have experience delivering global brand protection programmes," he said. "Our products protect everything from luxury goods to nutraceuticals – a wide range of different sectors.
"The way that counterfeiting has evolved, we're seeing a real drive from customers wanting to be able to authenticate their products. Often the best way you can do that is using the tools that they have to hand, which tends to be smartphones. 
"We use a combination of the physical security of the product and the ability for end users to be involved within the authentication process to provide the ultimate peace of mind in what they're buying."
Pete described counterfeiting as a 'massive' problem, quoting a statistic that forecasts the global value of counterfeits could rise to 2.3 trillion dollars annually.
"What we're starting to see is counterfeiting becoming more and more the domain of organised crime," he added. "In the automotive sector, the goods could be brake pads, clutches, air bags. People producing these don't care about the quality. If you think about the implications of having poorly manufactured brake pads in your car, it does cause concern. 
"Counterfeit alcohol is getting higher and higher up there – and not just the high-end brands. We have seen a supermarket raid in Birmingham recently in which the authorities removed dozens of bottles of fake wine. With pharmaceutical counterfeits, if you're lucky they won't have active ingredients in it. If you're not, it could kill you. Staying ahead of this is difficult, yet essential, and it's a consultative process."
Engage uses a combination of visible and hidden QR codes. 
"It's about engaging, if you pardon the pun, with the end customer with a visible QR code that gives additional information about a product, which could be shelf life or dosage for example," Pete said. "Or it can be used as a promotional tool. It can alert the end user about complimentary products and introduce a special offer to help the consumer make the decision to purchase. 
"The hidden codes are very much about authentication. This offers several things for the brand owner, such as telling them where the product has been scanned. With a global distribution network, it can therefore act as an indicator to potential diversion of a supply chain."
Pete added that the solution can be tailored for each brand and, with the Covid-19 pandemic resulting in businesses having to adapt how they sell products to market, the opportunities are plentiful.
The Scottish market is one where he forecasts a 'high potential growth' for Eltronis, particularly within the spirits sector. 
"There are many things engage can help with, not just authentication. By engaging with customers at the point of sale to authenticate the product, it can also introduce marketing opportunities. 
"We see it as offering great potential to build brand loyalty."