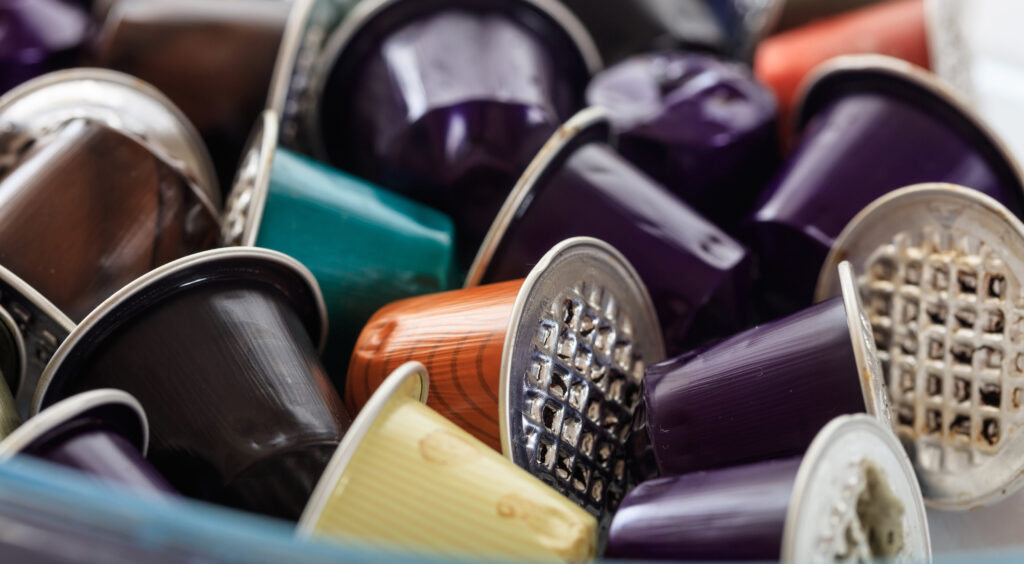 A new coffee pod recycling scheme has been launched by Nestlé and Jacobs Douwe Egberts UK.
The Podback system will allow consumers to recycle their Nespresso, Nescafé Dolce Gusto, Tassimo, L'OR and Starbucks at Home coffee pods via Yodel Collect+ drop off points, with recycling bags set to be available in supermarkets soon.
The group behind the scheme has said that its wider ambition is to implement kerbside recycling for the coffee pods nationwide, with it currently being trialled across Cheltenham Borough Council and South Derbyshire District Council.
The group is also calling for all brands and retailers of aluminium and plastic pods to join the initiative. It added that it is in discussion with retailers to facilitate a 'handover at home' option which would allow for consumers to have their used coffee pods collected for recycling when they have their groceries delivered.
Guillaume Chesneau, board director of Podback and managing director at Nespresso UK and Ireland, said, "For over ten years, our mission has been to ensure that every single pod that customers enjoy will be recycled. Today marks a significant step towards this ambition and joining forces with our industry partners to deliver kerbside collection will make recycling pods much simpler and easier for customers. We hope local authorities and retailers up and down the UK will join us on this ambitious journey to make this a future reality."
Toby Bevans, board director of Podback and marketing director of JDE UK and Ireland, said, "Podback's aim is for every pod enjoyed to be easily recycled. We're doing this by providing simple and convenient routes for people to recycle their pods. To continue expanding this, we want even more brands, retailers and local authorities to get involved to ensure that it is easier for everyone."
Richard Howatson, board director of Podback and business unit manager at Nescafé Dolce Gusto and Starbucks at home Nestlé UK and Ireland, added, "It's fantastic to have our first local authority partners on board – we're looking forward to expanding even further over the coming months, making pod coffee more sustainable and kerbside collections of pods a reality for more households across the country. In the meantime, we encourage all consumers to use the scheme and for other brands and retailers to join Podback."