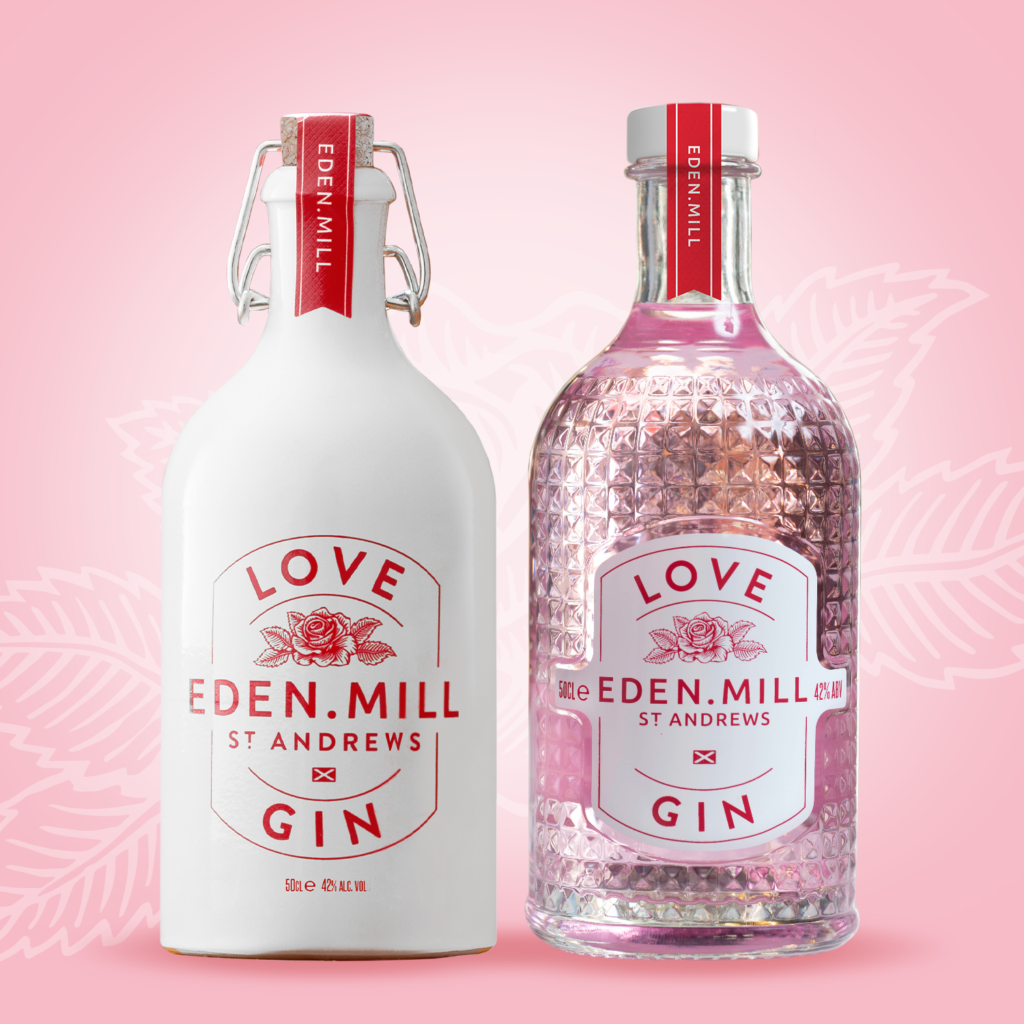 GLASS packaging specialist Croxsons has been supplying a broad base of clients with primary packaging and closures for nearly 150 years. 
Eden Mill is Scotland's first single-site distillery and brewery, crafting gin, whisky and beer. Having started production in 2012, the firm's mission was to revive the lost art of distilling and brewing in St Andrews by creating small batch, craft products from a site on the bank of the Eden Estuary. 
Eden Mill's association with Croxsons has thrived over many years, resulting in a number of key milestones. One such event was when Eden Mill decided to change the packaging of its best-selling brand, Love Gin, from ceramic to glass. With the move being in response to trade and consumer feedback, Croxsons revealed it took Eden Mill on an end-to-end customer journey, resulting in an on-brand glass solution that complements the existing range and reinforces the company's heritage in a 'striking and stylish' way.
Croxsons designed and produced a bespoke 70cl lightweight glass bottle for trade and a 50cl size for retail, both of which are more easily recycled than their ceramic counterparts. Croxsons said it used 18% less glass for the packaging than most other industry-standard spirit bottles, helping Eden Mill emphasise its sustainability commitment. From an aesthetic perspective, the distinctive, crystal cut dimple effect ties into the heritage of St Andrews and golf, replicating the style of bottle previously used on the Eden Mill distillery site back in the 1800s. The transparent bottle, which includes a printed shield label design on the front and a white cork stopper as a closure, allows the natural colour of the alcohol to shine through, while the dimpling was added for extra elegance. 
Eden Mill has ambitions to be a carbon-neutral distillery by 2022. The new design will help with this, and has also enabled the company to create important production and supply chain efficiencies. The design won a Gold accolade in the Harpers Design Awards last year. 
The success of this collaboration has since seen resulted in the development of a miniature Love Gin range, with bespoke glass packaging from Croxsons reflecting the same crystal cut dimple effect as the larger bottles. The recent launch of Eden Mill's ultra-premium line – Distiller's Choice – again sees Croxsons' bespoke bottle design being used to good effect, conveying both quality and style in the distiller's first limited edition release, Oak Old Tom Gin.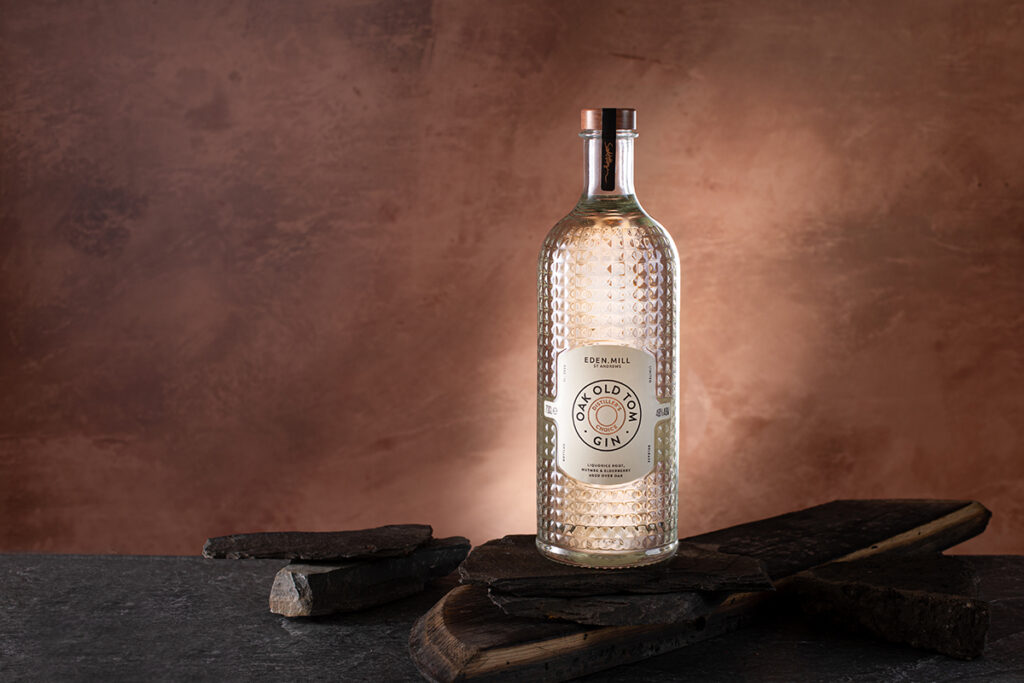 "Eden Mill has always been at the forefront of pioneering trends within the spirits industry, focusing on building a brand that can respond with flexibility and speed to any customer demand or market opportunity," said Croxsons' Tim Croxson. "Being able to achieve that requires a high degree of alignment and engagement with key suppliers such as ourselves. Our emphasis and commitment to our customer journey, ensures that Eden Mill emphatically trust our abilities to provide them with complete end-to-end packaging solutions that complement their brand. The longevity of our relationship is testament to that."