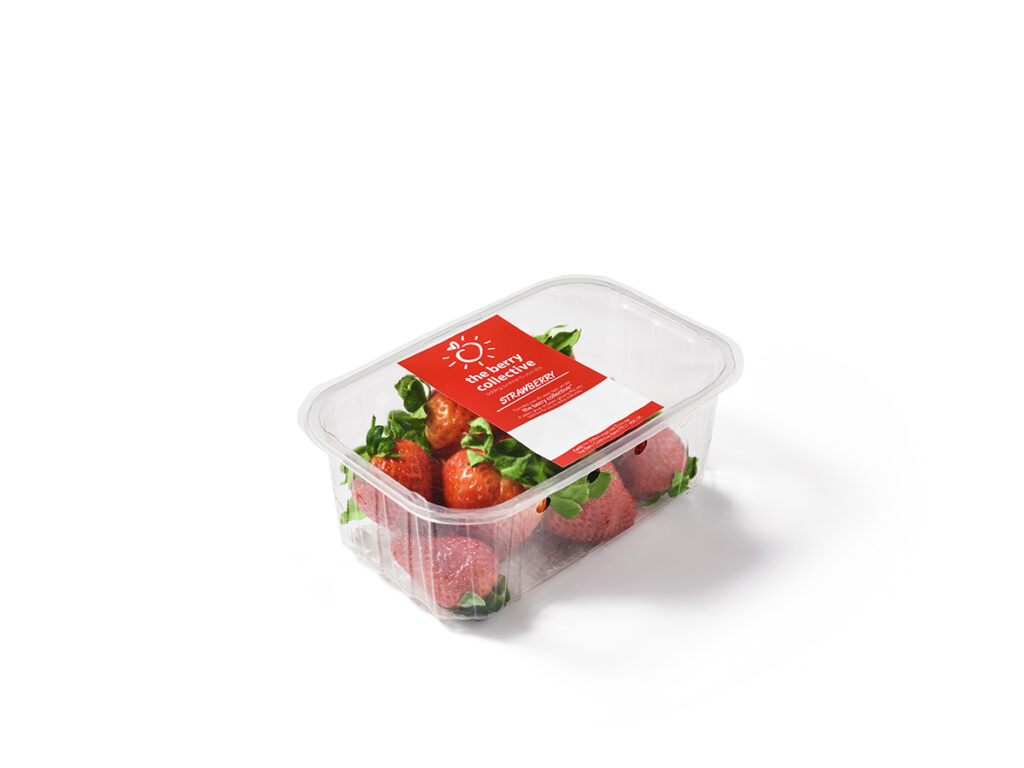 BERRY Gardens, a berry and stone fruit production and marketing group, has teamed up with Coveris to launch a new printed lidding film containing over 30% post-consumer recyclate (PCR).
The film is now available across all major multiple Berry Gardens lines including strawberries, raspberries, blueberries, blackberries and other stone fruit.
The recycled film reduces carbon impact by 'significantly' offsetting the requirement for virgin polymer. The film also supports the 30% recycled content requirement for the 2022 plastics packaging tax with the option of up to 50% recyclate available.
Coveris said the new rPET film is sealed to the existing rPET tray to offer a fully recycled plastic solution with peelable functionality for reuse and improved storage. Working in combination with Coveris' Freshlife perforation technology, the packs work to maintain +4 days shelf-life via improved moisture management in-pack. Integral anti-mist properties have also been added.
Siobhan Parks, Berry Gardens' head of packaging, said, "As a business we are working with partners like Coveris to help us reduce our reliance on virgin plastics and establish more responsible business practices. Moving to the rPET film on our punnets will allow us to have the same transparency and technical properties as virgin material, but with reduced carbon impact and significant plastic reduction from the supply chain. This is just one example of how we are leading the way in packaging for the UK soft fruit sector by creating stable end markets for recycled content in packaging."
Eric Valette, innovation director for Coveris' flexibles business, added, "Having had award winning success with the application of recycled content into our non-food products, this latest development secures Coveris' position at the forefront of the sustainable material innovation with the advancement of recycled materials into food. Launching any packaging into a sensitive product category like berries presents unique technical challenges regardless of material, so to maintain shelf-life and packing performance via a recycled alternative goes one step further."