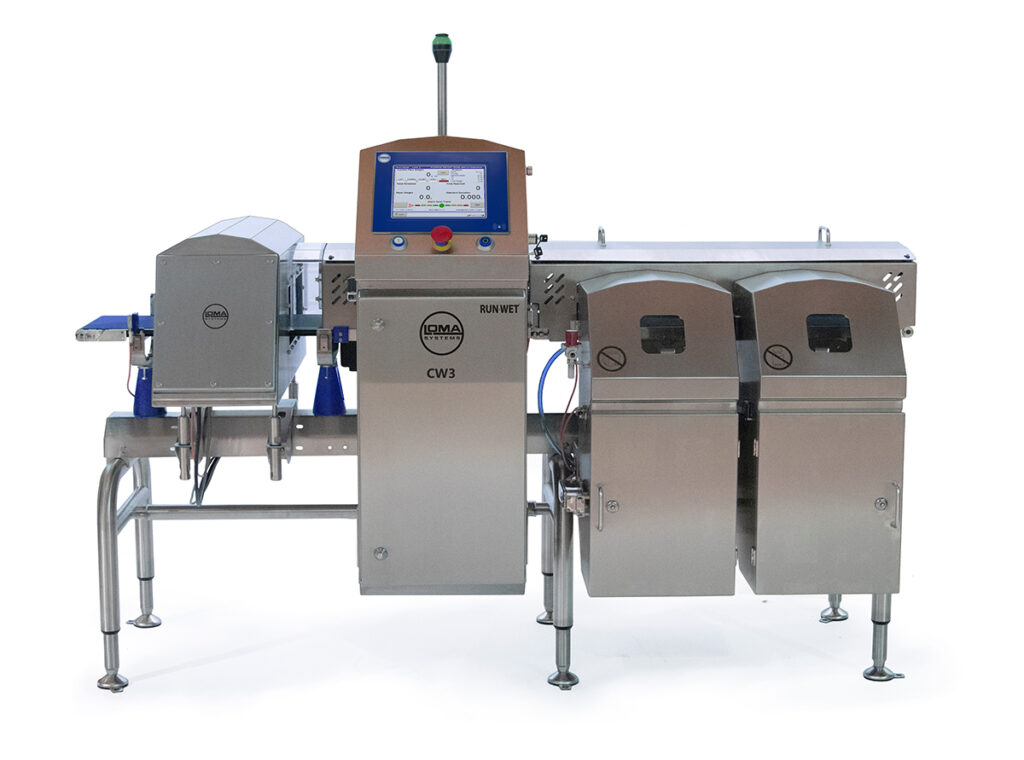 LOMA Systems has launched its new CW3 RUN-WET combo and CW3 RUN-WET checkweigher systems.
The manufacturer said the move follows 'increased demands' from food manufacturers for improved hygiene and cleaning efficiency for inspection equipment, as well as reduced machinery downtime.
The CW3 RUN-WET combo provides a combined checkweigher and metal detector in one, whereas the CW3 RUN-WET checkweigher is a standalone system.
Loma explained its RUN-WET systems were developed in combination with feedback from customers. By producing a more sanitary design that is both quicker and easier to clean, the firm said the risk of bacterial contamination can be minimised. The product has been created to withstand 'harsh, high-pressure and high-temperature' deep cleaning regimes, Loma added, making them suitable for high-care food environments.
Toby Kemp, Loma's director of marketing & innovation, said, "Loma has worked with the food industry for over 50 years, and our teams strive to understand inspection challenges faced by food manufacturers and processors. We always engineer with the customer in mind, and already we're being told how our new CW3 RUN-WET combo and CW3 RUN-WET checkweigher systems are helping to increase production line efficiencies and improve overall food safety."