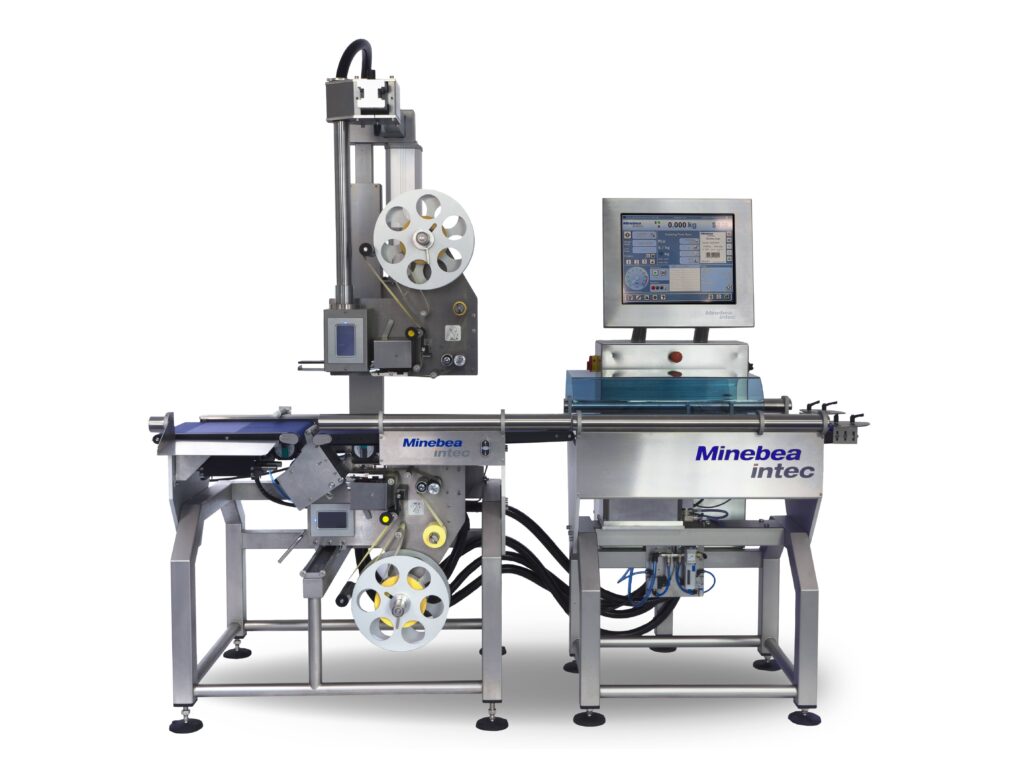 PROMOTIONAL FEATURE
The WPL-A is the latest offering from equipment specialist Minebea Intec. The fully automated machine ensures product quality and food safety and can be configured to suit specific customer requirements.
MINEBEA Intec has unveiled the WPL-A — the manufacturer's first automatic weigh-price labelling system. 
Aimed primarily at customers in the food industry, the solution combines weighing, pricing, labelling and product traceability in one modular machine to meet the requirements of both today and in the future.
Designed with rigorous hygiene standards in mind, the system saves space and time, is easy to use, and offers outstanding productivity levels.
Colin Maher, Minebea Intec country manager, explains more:
Q) What was the thought process behind the launch of this machine and what benefits will customers see?
A) This came from a request of our existing customers; as a weighing company we had been asked for this through the years. But the real tipping point was the bad service they were experiencing (from other suppliers), and them knowing we had 24/7 on site cover. 
It was then that they really pushed us to bring this to market. 
Q) What applications do you envisage this being used in? How does it differ from Minebea Intec's standard weigh price labeller?
A) The current machine realised and built in the UK is a static weigh price labeller. The WPL-A is fully automatic, meaning it weighs and applies a label in motion without stopping. 
It can even automate product changes, setting the label printer height and lateral guides automatically.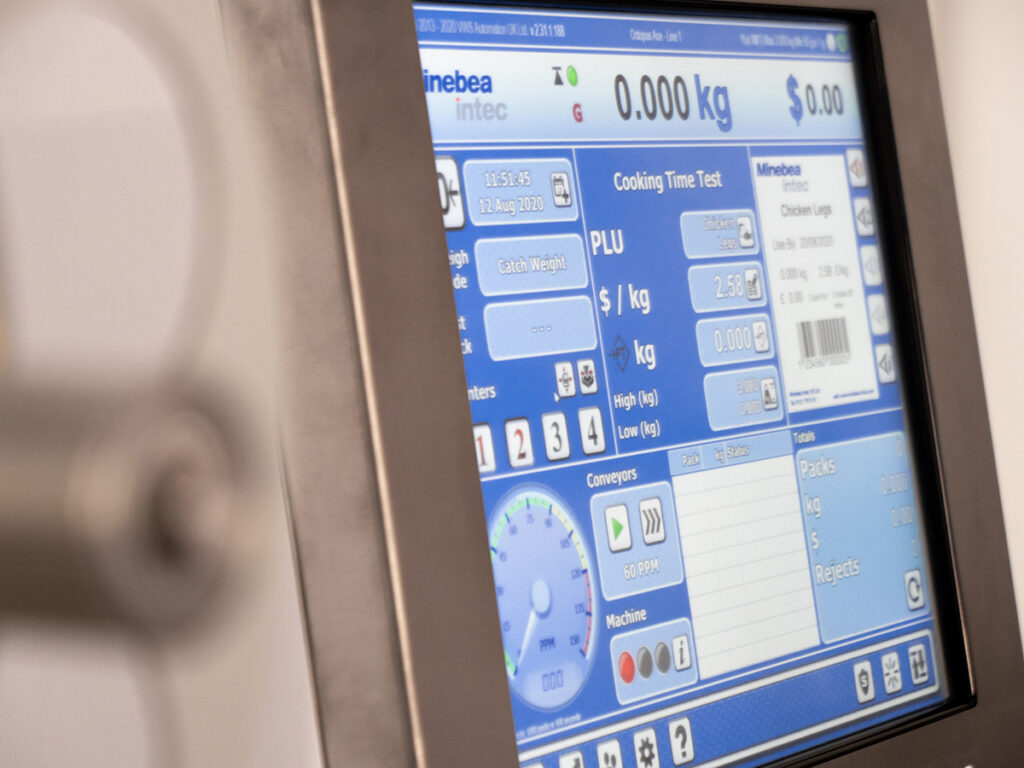 Q) How does this machine stand out from other products already on the market?
A) Apart from the levels of service we offer, it has a higher speed than other equipment, labelling up to 120 packs per minute. The reason is the technology, the Weighcell is EMFC which means it can weigh faster and with higher accuracy. It then transmits what should be printed in a fraction of a second, and this means the whole machine is shorter.
Q) What are some of the most pivotal design features associated with the WPL-A?
A) The print apply technology shown on the video can apply a label to misshaped products from up 200mm above the product. 
Think of chicken breast: it's not a flat product but due to the force and air pressure, the labels wrap around without fail. 
Q) How does this new product help to optimise the labelling process?
A) It is faster, shorter and more accurate in weighing, printing and applying. Space is at a premium on most production lines but this should not compromise the equipment performance.
Q) What can you tell us about the software and how this combines with other technologies to help meet customer requirements?
A) This is most likely the most intuitive HMI we have ever used. It has an open interface (XML) for linking with ERP systems.
It can also integrate with other printers on the production line.
Q) With traceability becoming an increasingly pertinent topic, what advantages does the machine bring to boost this?
A) The Cortex provides real time information that can show current the Overall Equipment Efficiency (OEE). 
The data and print images can also be stored along with all regulative records.  
Q) Can the system be configured for specific needs?
A) Yes, it comes with up to four printers as standard with varying print sizes. 
One customer recently bought our WPL-A with a single overhead printer which could easily be upgraded to have a bottom printer installed in the future.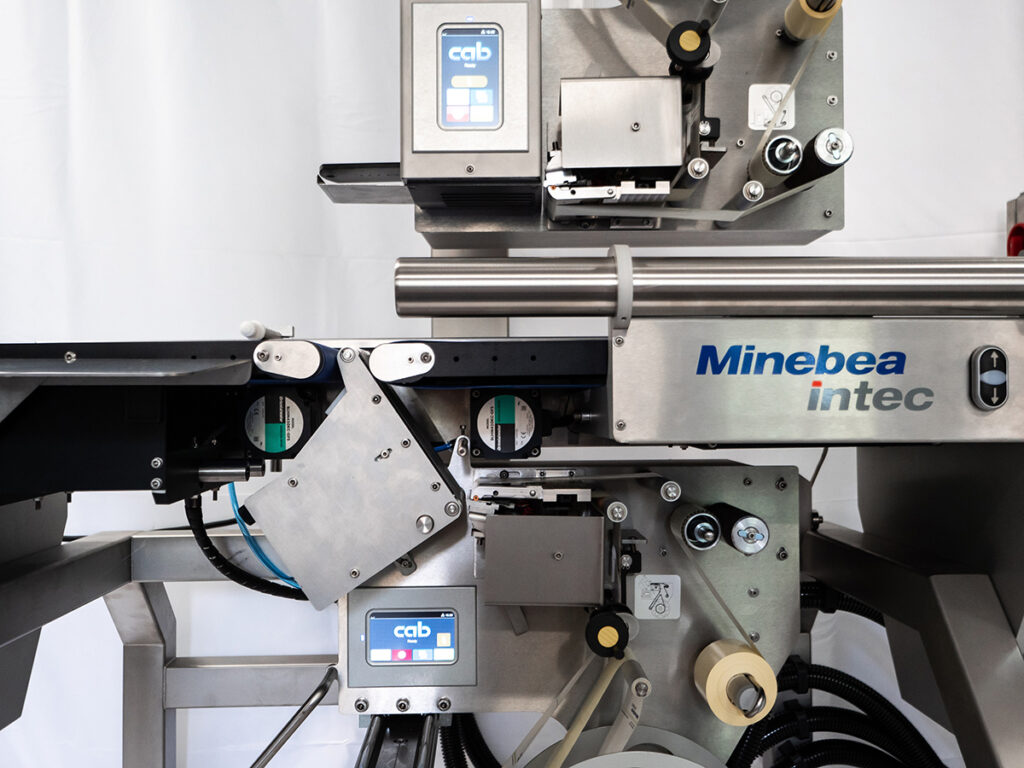 Q) What can customers expect in terms of ongoing service support and warranties?
A) We are giving two years warranty on the WPL-S and one year on the WPL-A as standard. Our Premium Plus 24h service cover guarantees an Engineer on site within six hours, day and night no matter what day of the week it is.
Our engineers are on site while other service providers are not open for business.
Q) What early feedback have you had from customers about the product? 
A) They love the HMI and the ease of use of the Nexus label designer software, which most of the time is the hardest bit. They like the fact it also supports all global barcode standards at no extra cost.
Q) How important is it for Minebea Intec as a company to be delivering new solutions and not standing still?
A) I cannot ever remember a time of standing still, especially in the last five years. However, what is great about these new solutions is that they are coming via the UK organisation, which has recently expanded its operations whilst others were downsizing.