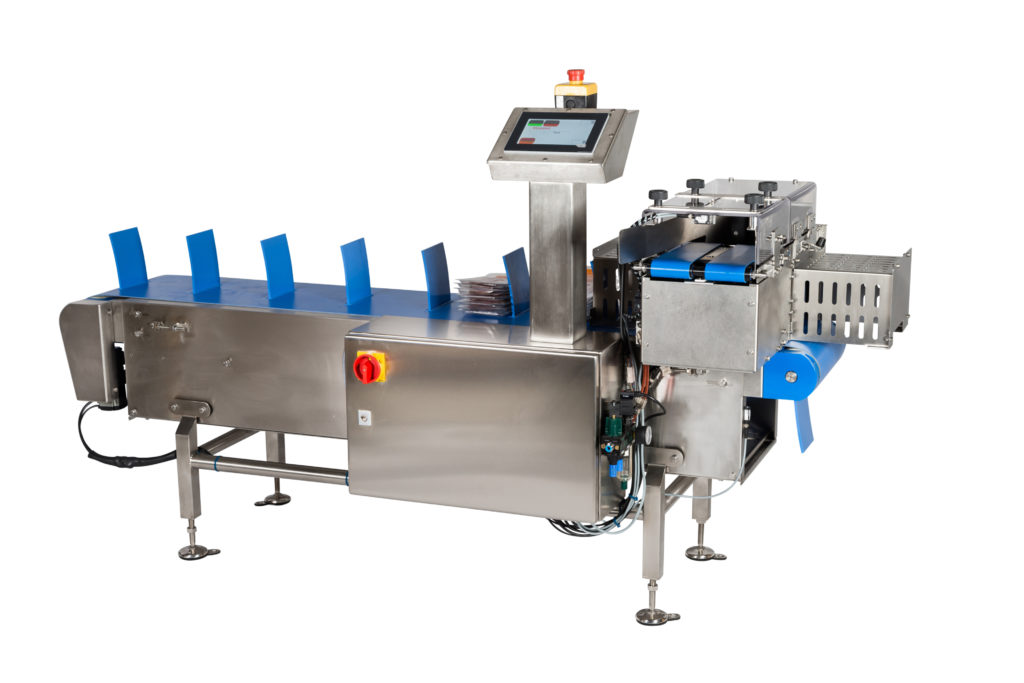 JENTON Ariana has announced the launch of a new automatic food pack stacker for end-of-line high speed collation where minimal operator intervention and reliability are critical.
Described as being capable of operating at speeds up to 150 packs per minute, Jenton's new collating system features multiple stacking finger modules to drop packs into the stack in a controlled manner. Stepper-driven infeed and outfeed belts control entry and exit of the trays.
Jenton added that the colour touchscreen makes the stainless steel machine easy to set up for a large variety of pack sizes, materials and heights up to 150mm high. The packs are fully contained to ensure 'neat, stable' stacks.
The packs exit the outfeed of the converger and enter a short buffer conveyor where Jenton explained the speed is accurately controlled to ensure correct spacing between packs for stacking and indexing. The packs will then drop into the collating pocket.
The collating conveyor comprises an inclined belt with flights positioned at a distance to suit the maximum pack length. Adjustable side guides ensure the packs enter the stacking area uniformly and can be moved to suit different pack widths. After a stack has been collated, the inclined flighted belt indexes forward to allow the next stack of packs to collate. This sequence continues until the stacks reach the unload section at the end of the conveyor.