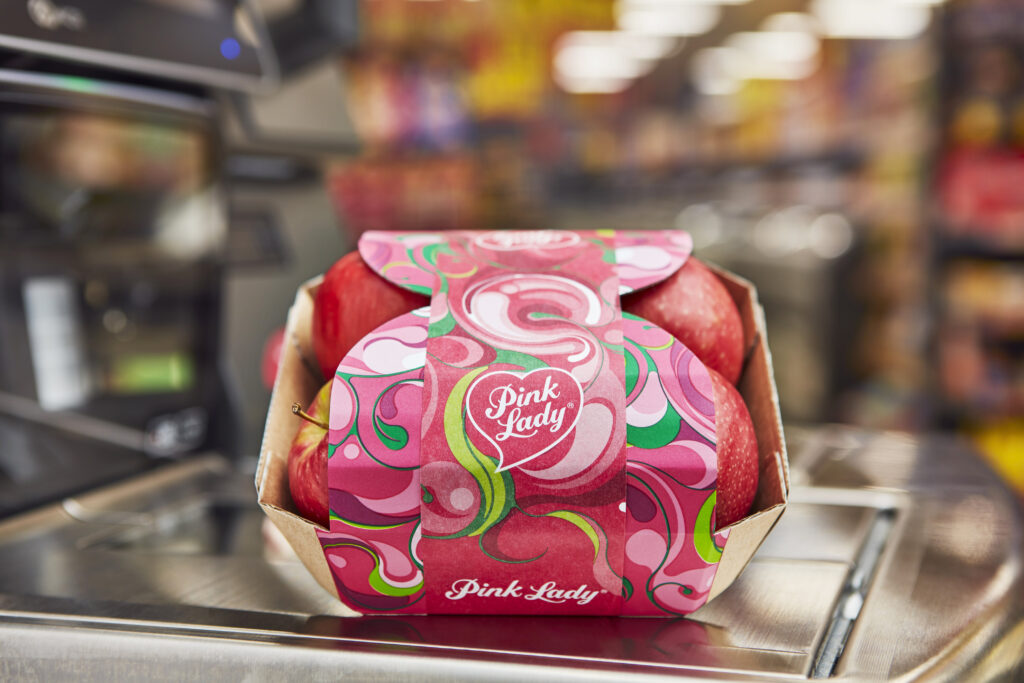 ICELAND has launched plastic-free packaging for its Pink Lady apples, in what it says is a UK supermarket first.
The new paperboard packaging will replace the previous plastic format, with Iceland estimating that seven tonnes of plastic per year will be saved as a result.
The move comes following the 2020 launch of Iceland's plastic-free packaging trials for its button mushrooms and baby new potatoes, which it said performed well. The retailer said it will monitor customer response to the new pink lady apple packaging.
Richard Walker, managing director of Iceland, commented, "We are continuing to innovate our packaging as we continue on our journey to completely remove plastic from our own-label ranges by the end of 2023. We have worked hard to ensure this new paperboard packaging for our Pink Lady apples does not compromise the quality of the product whilst helping to reduce our plastic footprint.
"It's great to see positive customer feedback to our plastic-free packaging trials with produce such as mushrooms and potatoes. Every successful trial continues to support the permanent rollout of plastic-free alternatives and takes us another step towards meeting our commitment."