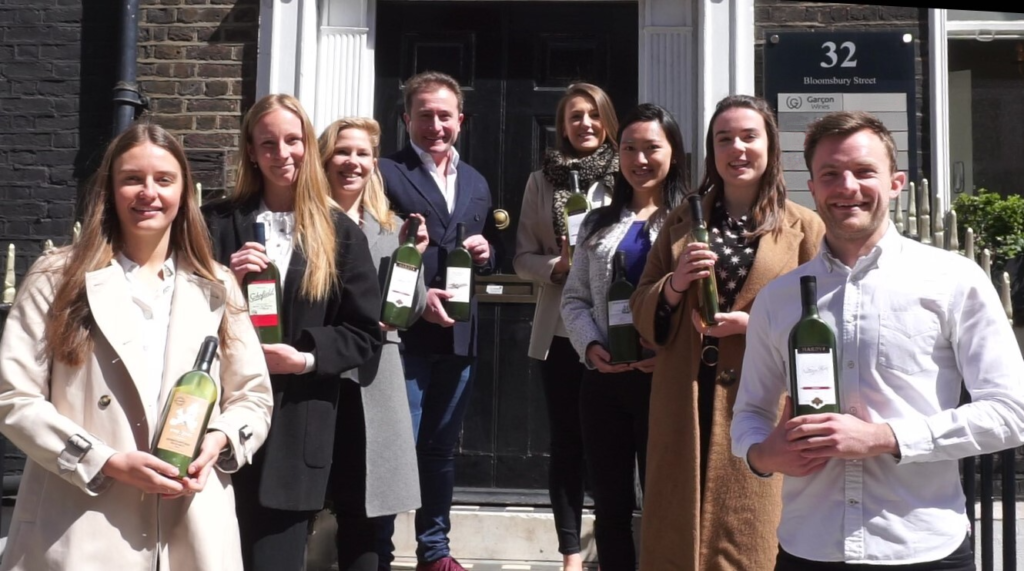 SUSTAINABLE wine specialist Garçon Wines has secured £670,000 of investment in parent company Delivering Happiness Limited to help grow the business, which is best known for its flat wine bottles made from 100% recycled PET.
The firm revealed the funding round sees investment come from three strategic investors and will be deployed to launch a dedicated, multinational cleantech packaging business arm for wine and other drinks, as well as production investments in Australia and America, with the launch of staffed offices in these markets.
The investment round was led by existing investor and advisor Ryan Howsam, who was joined by new investors Giles Redpath and Simon Mizzi. Ryan Howsam is the founder and chairman of travel insurer The Staysure Group. He is also the CEO and majority owner of golf's Legends Tour. Giles Redpath is CEO and founder of Hive Energy Limited, while Simon Mizzi is an entrepreneur, angel investor, and shareholder in Coca-Cola Malta bottling and distribution.
Combined with existing strategic investor and advisor, FMCG leader Rodrigo Wickbold, Garçon Wines said the investors bring 'tactical value' to the company and a 'shared drive to use innovation to support better planetary health'.
Santiago Navarro, Garçon Wines CEO, said, "We are highly motivated by the opportunities that will be unlocked by securing this investment to further fuel our company's accelerating growth. The timing is also right, as we believe that the post Covid-19 'build back better' movement will be the optimal opportunity on which to deploy this funding to generate traction. We are grateful to Ryan Howsam for his continued bullish belief in our success and potential, and his continued mentorship of me and advice to the company. This round will also see Ryan become, alongside myself, a person with significant control in the company.
"We are also motivated to have Giles Redpath and Simon Mizzi join this round. Giles is another formidable, serial entrepreneur whose success in clean energy across a growing number of countries and his backing of circular economy businesses is highly important and relevant to us. Furthermore, Simon's experience in franchising, retailing, and start-ups brings benefits that will allow our company to start growing revenues across a larger part of the world of wine, sooner. This was a fast-track raise following Victoria Kwok joining us on secondment from McKinsey to lead our business planning and plans activation. It will also be the first of two investment rounds, with a larger round later this year to further accelerate our growth."
The business believes its bottles have the potential to 'significantly slash supply chain inefficiencies and carbon emissions', with this 'positive butterfly effect' from the bottles creating an opportunity for the cleantech packaging arm to scale through collaborations with major drinks companies, continuing with wine but expanding beyond this.
The funding has also been tipped to allow the business to focus on establishing Garçon Wines as a sustainable wine wholesaler and brand owner. Despite the challenges of the pandemic, flat wine bottle volume grew by more than 20 times in 2020.
The investment in the USA and Australia will allow the company to expand its production footprint with bottle production and contract packing in those countries.