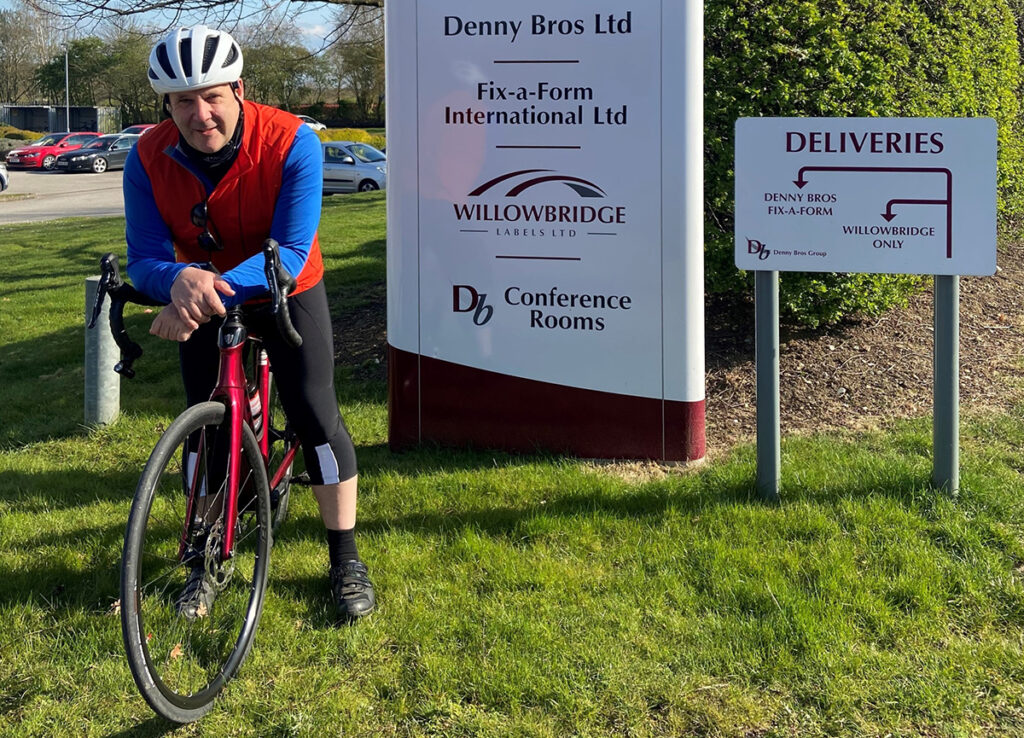 THE managing director of Denny Bros has commenced a 500-mile charity cycle challenge in memory of his late mother.
Graham Denny is taking on the Diabetes UK Wide Cycle ride – a virtual fundraising challenge which will see him ride the equivalent of the 500-mile North West coastal route.
He has already raised more than £800 as he bids to ride an average of 17 miles every day throughout April.
Graham said, "The lockdown has meant a pretty miserable year for everyone and my mother, Winnifred (Win), passed away in February. So I wanted to take part in a challenge in her memory – as she enjoyed a cycle ride in the countryside when she was younger – and one that would also give me a positive focus. I know one or two people who suffer from diabetes and know how the illness can affect everyday lives as well as the risks to long term health and so I was glad to try and help such a good cause."
Graham revealed he is on track to complete the total virtual route. He added, "The distance is well beyond what I could achieve in a traditional event and it is nice to have the flexibility of the whole month, though of course you miss the general atmosphere of a normal cycle challenge. The weather was a little unkind at the start of the month and I even rode one night with hailstorms and 20mph winds. But it has improved this week which makes it more pleasant."
Anyone who would like to sponsor Graham can do so via https://cycle.diabetes.org.uk/fundraising/graham-denny2021.