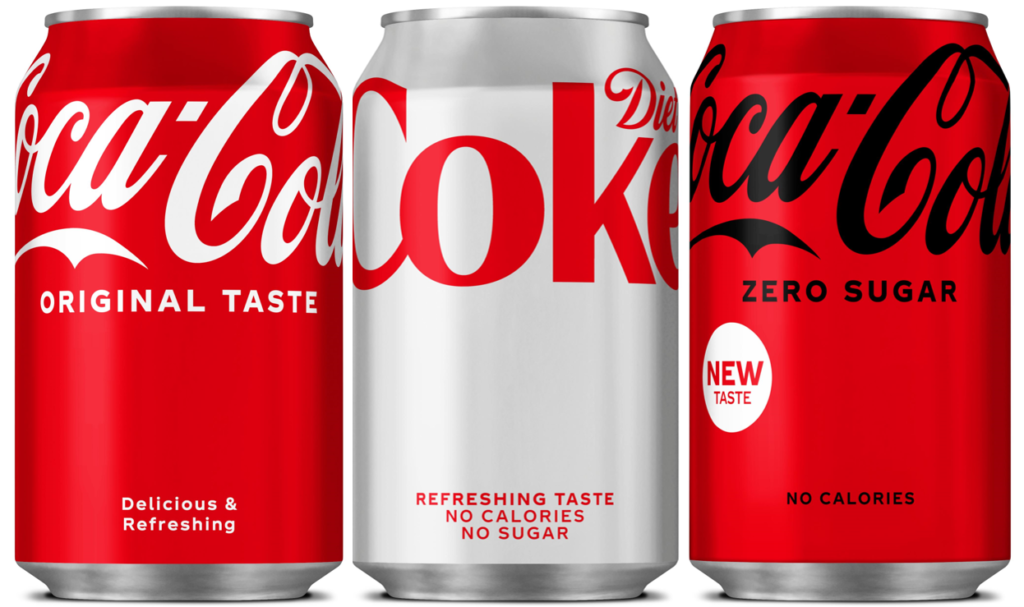 COCA-COLA has unveiled a new look across its range in a bid to bring the packaging of the drink's original, diet and zero-sugar ranges closer together.
The soft drinks company describes the new look as 'simplified', removing added elements such as the red disc to 'elevate iconic trademarks with global consistency' as well as the Coca-Cola logo being moved to the top of the label.
A spokesperson said, "The design begins with the brand's original and universally-recognised colour red – signalling authentic, delicious and refreshing Coca-Cola taste. When red is paired with white Spencerian script, it is Coca-Cola Original Taste. When paired with black script, it is Zero Sugar, leveraging the trademark and typography is a different way to indicate the Zero Sugar variety coupled with other details such as black bottle caps.
"Diet Coke will also sit within the Coca-Cola trademark design family, with its signature silver background and red logo. These will be consistent across all global markets that offer these lighter taste choices.
"The intent is to provide a simple and intuitive navigation system that carries across all Coca-Cola variants, while simultaneously celebrating the Coca-Cola logo. The updated design will be led by Coca-Cola Zero Sugar, which has also debuted an evolved recipe with a delicious and refreshing taste that brings it close to that of the iconic, Coca-Cola original taste."