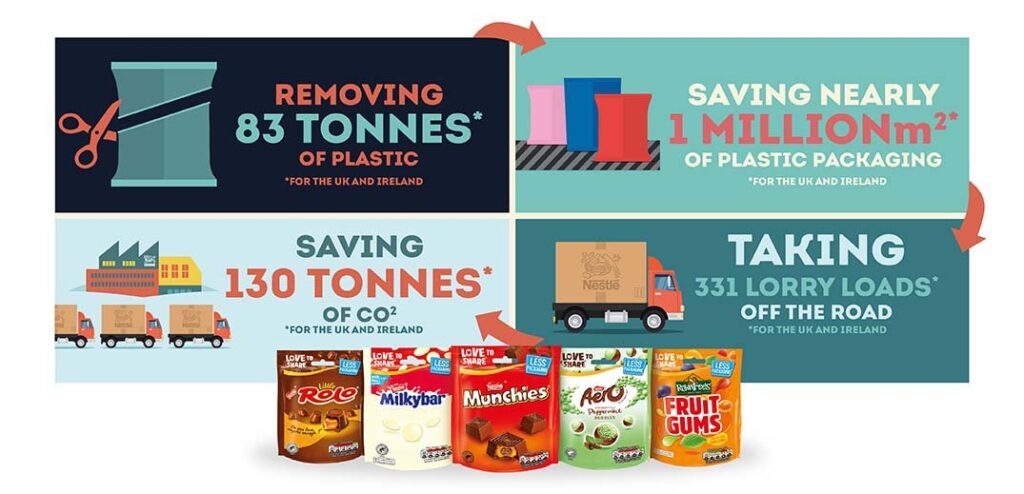 NESTLÉ has announced that the packaging of its confectionary sharing bags have 'significantly' less packaging thanks to a redesign.
From April, the likes of Milkybar, Aero Bubbles, Munchies and Rowntree's Randoms will come in narrower pouches. Nestlé said that the amount of plastic saved from the change could fill 131 football pitches.
Cheryl Allen, head of sustainability at Nestlé, commented, "Nestlé is working hard to reduce its use of virgin plastic by one third by 2025. Removing 15 per cent of the packaging from our sharing bags is an important step towards this goal. The move will not only save on the amount of virgin plastic we use each year, it will have significant benefits throughout our supply chain in the UK and Ireland.
"For example, we can now pack more sharing bags at a time, which means fewer lorries are needed to transport them. In total, we will be able to take the equivalent of 331 lorries off UK roads every year, saving 71472 road miles and 130 tonnes of CO2 emissions."